NatWest opens new flagship branch to meet changing banking needs
NatWest has opened a new flagship branch in the Canary Wharf Crossrail development. This will be the first NatWest bank to always open on bank holidays and to open earlier and close later than traditional bank opening hours, including on Saturdays and Sundays.
The bank has opened a new Canary Wharf branch after seeing a significant increase in customer demand in the area following the recent development of new offices and the associated working population. This is the only bank in the 115, 000 sq ft retail and leisure development of Canary Wharf.

The branch is part of a large investment that RBS and NatWest are making to support customers and adapt to their changing behaviour, which includes an increase in online transactions and out of traditional hours support.

NatWest are spending £1bn over the next few years in improving digital services for customers, including £450m on refurbishing 400 branches across the UK and have also recently spent around £750k in renovating the nearby Canary Wharf branch.

Phil Northey, Managing Director, NatWest London and South East said:
"Customer behaviour is changing and it's important that we keep up with that. Our customers have busy lives and we're extending the opening hours of our Canary Wharf Crossrail branch, including opening permanently on bank holidays, to reflect that."
There are many different ways in which RBS and NatWest are transforming to meet customers' needs. Find out more in this internal video.
Related articles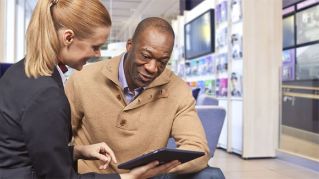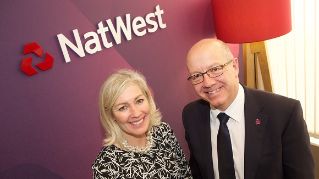 We're now NatWest Group
Come and visit us for all our latest news, insights and everything NatWest Group.