Economics Weekly - Twins
The fortunes of the US and UK economies often appear united. So it proved in Q1 when activity in both slowed by more than expected. For the US this softness can be reasonably attributed to yet another severe east-coast winter. That's not the case for the UK. Nonetheless, output in both economies should accelerate in the current quarter.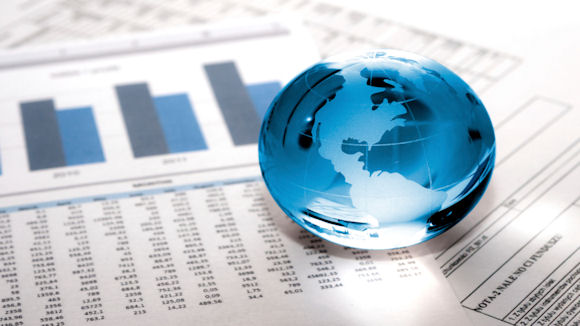 Slow down
The UK economy expanded by a decidedly lacklustre 0.3% in Q1 this year. That's half the rate recorded in Q4 2014 and unexpectedly brings to an end the UK's run of above-trend growth. Services did best, growing by 0.5%, whilst manufacturing managed just 0.1% and construction shrank for the second consecutive quarter. Further evidence of a slowdown in manufacturing growth was provided by the sector's Purchasing Managers' Index for March, which showed a sizeable fall from 54 to 51.9. What is clear is that an extra 248,000 workers, about 0.8% of the workforce, helped generate economic growth of 0.3%. Unless the final figure ends up closer to 1%, which is unlikely, then productivity almost certainly fell, again.
Up close and personal
The number of mortgage approvals for house purchase fell slightly in March. The figures suggest that house price inflation will continue to soften in the coming months. That's no bad thing. Personal credit growth continued apace in March though, up by £1.2bn compared with February. It seems consumers are finding their mojo and wanting to borrow. This in turn is helping the high street.
Seasonal affective disorder
US GDP grew at an annual rate of 0.2% in Q1. On the face of it, that's cause for concern. But the story is more nuanced. Consumption grew by 1.9%, not a sign of an economy in trouble. Investment was down. But the biggest drag was the 7% fall in exports. For a few years now US performance in Q1 has been surprisingly weak. It's possible that the seasonal adjustments made to the raw numbers aren't doing their job well enough, pushing down reported growth. All this said, the pace of US growth looks to have slowed in recent months.
No change
With growth slowing and no sign of inflationary pressure on the horizon the Fed likely spent little time debating the merits of raising interest rates at its meeting last week. Kremlinologists parsed its statement for signs of when that will happen and markets reckon its December meeting will see the first move. On one thing the Fed remains clear: even when that day has been and gone, rates could continue to remain low for a considerable time.
Easy does it
US house prices rose by 4.2% y/y in February according to Case-Shiller. The rate of inflation has been moderating for over a year now. That's welcome. Prices that rise at a pace closer to income growth are more sustainable than the double-digit rises of early 2014. Low interest rates, rising employment and generally decent consumer confidence, along with a steadily tightening supply of houses should mean that slower inflation doesn't slip into outright price falls.
Against the odds
Like the UK, US business managers remain more up-beat about activity than official figures suggest. The US service-sector PMI was 57.8 in April, high above the 50-mark signalling expansion and besting the series average of 55.9. As the service sector accounts for almost 80 cents in every $1 of output in the US, this bodes well for a turnaround in economic performance in Q2. Managers' optimism is encouraging them to take on staff at the fastest rate since summer 2014. Spring may only just have sprung, but for the US, it brings hope of better economic weather.
Much too much, much too young
The healing of the eurozone's labour market is painfully slow. Unemployment was unchanged at a rate of 11.3% between February and March. Despite an upturn in the economy in recent months unemployment is down a mere 0.1% from Q4 last year. Of course the recovery remains in its infancy and it will take many quarters of decent growth to start making sizable dents into the eurozone's unemployment rate. And divergences between countries remain stark. Spain's unemployment rate remains a staggering 23%. Fixing that is a generational project.
A licence to print money
Eurozone inflation moved from -0.1% in February to 0% in March, as energy price declines eased slightly and food price inflation moved marginally higher. Inflation should begin to rise very gently in the coming months but, like the UK and elsewhere, price pressures are generally subdued. Core eurozone inflation was just 0.6%y/y, unchanged from February. With core inflation so low and unemployment proving sticky, the European Central Bank can keep its foot to the floor with its €60-billion-a-month quantitative easing programme.
Disclaimer
This material is published by The Royal Bank of Scotland plc ("RBS"), for information purposes only and should not be regarded as providing any specific advice. Recipients should make their own independent evaluation of this information and no action should be taken, solely relying on it. This material should not be reproduced or disclosed without our consent. It is not intended for distribution in any jurisdiction in which this would be prohibited. Whilst this information is believed to be reliable, it has not been independently verified by RBS and RBS makes no representation or warranty (express or implied) of any kind, as regards the accuracy or completeness of this information, nor does it accept any responsibility or liability for any loss or damage arising in any way from any use made of or reliance placed on, this information. Unless otherwise stated, any views, forecasts, or estimates are solely those of the RBS Economics Department, as of this date and are subject to change without notice.
We're now NatWest Group
Come and visit us for all our latest news, insights and everything NatWest Group.