Economics Weekly - Surprise surprise
If nothing else, the UK General Election confirmed the need always to approach surveys cautiously. Nevertheless, the reported business optimism of UK and US service sector managers suggests both economies stepped up a gear in April. These surveys should prove to be more reliable.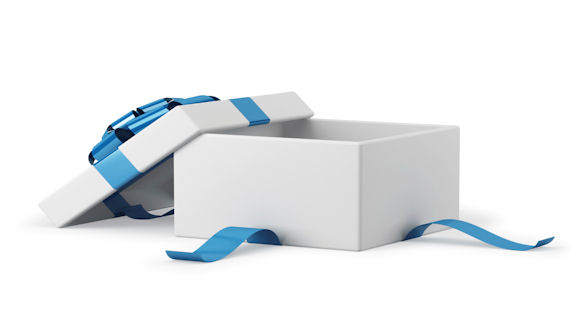 The more things change the more they stay the same
The Conservatives won a majority of seats in Westminster, meaning a change of Government if not a change in Prime Minister or Chancellor. A key requirement for the new Government will be a new spending review detailing exactly how much government departments will get to spend over the next five years. In the meantime the public sector will continue to work to the tax and spending plans laid out by the Coalition until an emergency Budget is called, possibly June.
Solid start
Business managers in Britain's dominant service sector are in buoyant mood. April's services' Purchasing Managers' Index (PMI), the first for Q2, rose to 59.5, significantly above the 50-threshold that separates expansion from contraction. That's the fastest rate of expansion for eight months, suggesting the UK economy is growing faster than the 0.3% estimated for Q1. And as service firms do more business they hire more staff. So, the early summer outlook for both businesses and workers alike seems sunny.
A breather
The UK construction sector added to a disappointing first quarter by reporting a slowdown in growth in April. The sector's PMI reading stumbled from 57.8 to 54.2. Nonetheless, it's above 50 and growth is growth. Perhaps surprisingly, house-building slowed by more than commercial property construction and civil engineering projects. That should prove temporary and cement mixers should start turning faster in the months ahead.
Can't buy, won't buy
This year is turning into a real challenge for UK exporters. The value of UK exports of goods and services fell by 1%y/y in Q1. Conditions are unfavourable not least because of the slowdown in many emerging markets and, as yet, exporters are yet to feel the benefit of the nascent eurozone recovery. Indeed, the UK's goods trade deficit with the EU reached £21.5bn, double the amount of just four years ago. Stronger demand from the eurozone, particularly economic heavies like Germany, France and even Italy, would provide a real and well needed-boost to UK exporters.
Latin learners
News that the eurozone economy is growing again will be welcomed on both sides of the channel. The latest PMI survey data for the region showed that output continued to grow in April and at a rate around 0.5%q/q. That's faster than the current estimate for both the UK and the US. Spain is growing at its fastest rate in eight and a half years and even Italy's growth is at a 10-month high. Yet it was Groundhog Day again for France's economy, which barely grew in April.
Relax
After a run of ropey numbers the US economy seems to be back on track, adding 223,000 jobs in April. The unemployment rate remained at 5.4%, meaning a growing economy is attracting people back to the job market. That increasing supply of workers is one reason wage growth was muted. If you want to worry about one thing for the US it's productivity. Output barely grew in Q1 but employment increased. Has "The Puzzle" crossed The Pond?
More to come
If the Institute of Supply Management is correct, the US is set to bounce back from a disappointing Q1. The non-manufacturing sector index jumped by 1.3 points to 57.8 in April. That should mean brisk growth in the part of the economy that accounts for more than 85% of output. Particularly encouraging was the strengthening of new orders, which suggests expansion will continue. Job growth remained strong but inflation was nowhere to be seen. Message to the Fed: take the next few months off.
An old seesaw
With the US, UK and now eurozone PMIs looking healthy, we could expect the global PMI to tell a similar story. But that's not quite the case. In contrast to the advanced economies, the emerging markets PMI fell to a three-month low of 51.3 in April, with China registering its weakest reading since January. Similarly India's PMI was the weakest since October while Brazil's economic troubles resulted in the lowest reading since the financial crisis. When you add both advanced and emerging economies together the global PMI is at its long-run average and it's being led by the old world not the new.
Disclaimer
This material is published by The Royal Bank of Scotland plc ("RBS"), for information purposes only and should not be regarded as providing any specific advice. Recipients should make their own independent evaluation of this information and no action should be taken, solely relying on it. This material should not be reproduced or disclosed without our consent. It is not intended for distribution in any jurisdiction in which this would be prohibited. Whilst this information is believed to be reliable, it has not been independently verified by RBS and RBS makes no representation or warranty (express or implied) of any kind, as regards the accuracy or completeness of this information, nor does it accept any responsibility or liability for any loss or damage arising in any way from any use made of or reliance placed on, this information. Unless otherwise stated, any views, forecasts, or estimates are solely those of the RBS Economics Department, as of this date and are subject to change without notice.
We're now NatWest Group
Come and visit us for all our latest news, insights and everything NatWest Group.