A view from the hatchery: Part 3
Sonny Charles
Founder of Tipple Box
Your EntrepreneurialSpark experience should come with a warning label, 'Not for the faint hearted'. They'll push you, and pull you, and maybe make you cry, but they'll also make you brilliant, if you let them. For the first three months of my EntrepreneurialSpark journey I was on the receiving end of this, working on an app idea that just wasn't going to fly, so it was back to the drawing board!
Investigation of thriving business models and my background in bartending lead me to come up with the concept for www.TippleBox.co.uk. We send cocktails by post on a monthly basis.
With only a few months left to make the most of my time in EntrepreneurialSpark, I knew I had to move quickly to prove myself and secure a further six months of Hatchery support.
Over the two months that followed, I secured the suppliers I required and signed up for an alcohol festival in Inverness. I knew if I was going to have any shot, I'd have to prove that the most basic Tipple Boxes would sell. Over the weekend the most amazing thing happened, we sold 16 boxes! Sales solve everything.
Tipple Box launched in December 2014. We've now shipped almost 1000 boxes of cocktail ingredients, raised £10,000 in crowdfunding and been featured on Not On The High Street.
If you're willing to put the hard work in, with EntrepreneurialSpark's support, anything is possible.
Happy Tippling!
You can follow TippleBox at @TippleBoxUK
---
---
Will Ford
Founder of Düssel
Sitting in front of a 'dummy' board of directors is the last thing I imagined myself doing today. I'm at EntrepreneurialSpark waiting to go into a meeting with a senior marketing specialist and an RBS financier. They're ready to pull my business apart, and it's slightly terrifying.
Three months ago, my business Düssel was plodding along very well selling a range of hand luggage for budget airline passengers. The bags are the maximum size you're allowed to take on Ryanair and Easyjet and had already been a hit on Amazon - bringing in sales of over £100k in the previous 12 months.
But having decent sales wasn't enough. To get my business investor-ready I'd have to learn to pitch my business, know my numbers inside out and have a clear marketing strategy. All quite daunting prospects.
Entrepreneurial Spark seemed too good an opportunity to pass up, providing weekly pitching practise, mentors and business support. And while most accelerators take a share of your business in exchange for their help, EntrepreneurialSpark is free, taking away much of the risk.
And that board meeting? I actually enjoyed it! I was given frank advice, ideas and encouragement. Something I'd never have had if I'd stayed outside the EntrepreneurialSpark network.
---
---
Kerry Kimber
Founder of Knitting For All
I started teaching people to knit several years ago. It was such a success that in 2012 I franchised my business, Knitting For All, and now I have 10 franchisees. We provide classes for all ages, including our award winning flagship programme 'Kids Knit' for children.
Knitting For All, although only established for a short while, was already doing well when I joined EntrepreneurialSpark. As a former art and design high school teacher my strengths lay in teaching, putting together curriculum guidelines and in designing attractive programmes and patterns. My business skills on the other hand didn't come naturally. Often I felt under informed and very isolated when it came to making the necessary decisions to make the business grow.
That's why I applied to EntrepreneurialSpark. It provides a community of fellow entrepreneurs, expert mentors, lively workshops, events and debates. It encourages people to think out of the box and challenge themselves. Staying within one's comfort zone is just not an option! Now, three months in, I know and understand my business better than I ever have. Perhaps more importantly I have identified my own strengths and weaknesses and clearly see how they affect my performance and the performance of Knitting For All.
With the help of EntrepreneurialSpark, Knitting For All is laying down all the right foundations for an exciting future of expansion.
You can follow Knitting For All here @KnittingForAll
---
---
2015
Related articles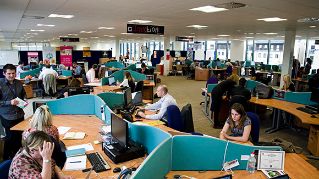 A view from the hatchery: Part 2
As plans to open EntrepreneurialSpark Hubs in Brighton, Bristol and Leeds move forward, we hear from entrepreneurs in Glasgow that benefited from one of the very first Hubs.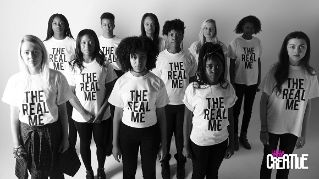 A view from the Hatchery: Part 1
In the first of a series of guest blogs from budding entrepreneurs, we hear what's happening one month on from the launch of the EntrepreneurialSpark hub in Birmingham.
We're now NatWest Group
Come and visit us for all our latest news, insights and everything NatWest Group.