Economics Weekly - Striding into spring
Booming retail sales, government finances that are being boosted by low inflation and a central bank in no rush to raise interest rates – the UK economy is basking in the spring sunshine. But it's not a clear blue sky. Persistent concerns over Greece and renewed worries over emerging markets from the IMF are notes of caution.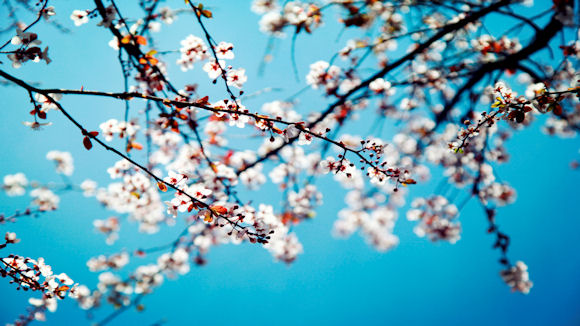 The no-flation dividend.

Falling food and petrol prices are giving consumers' budgets a lift and now the Government's finances are benefiting too. The deficit stood at £87.3bn for the financial year ending in March and last month's figures showed lower interest rates and inflation saved the exchequer £1.6bn. Not a bad sum to find down the back of the sofa.

Winning streak
UK retailing is enjoying a golden period as the volume of sales rose by 4.2% annually in March. Stand out beneficiaries are (typically) online shopping, up 16%y/y, and household goods stores, up 11%y/y. Retail sales have now risen for 25 consecutive months on the more stable three month basis, equalling the period in the run up to November 2007. The outlook is good, too. Wages and employment are both rising with the short-term economic outlook a benign one. And still not a whiff of inflation in the spring air, with prices in all sectors down year on year.

Exceptionally slow.
No one expected the Bank of England's Monetary Policy Committee (MPC) to do anything controversial so close to an election. And so it was. The minutes of April's meeting showed that everyone voted to keep rates at 0.5%. Interestingly, the MPC believes that there is no connection between the fall in core inflation (which excludes food and energy prices) across countries. The Bank says a stronger pound is the main reason for the fall in UK core inflation to 1% and doesn't see a connection to the eurozone's fall to 0.6% (or low core inflation in the US for that matter). All members are still of the belief rates will probably rise over the next three years.

Our survey says.
If companies' plans are being influenced by the election, it hasn't shown up in the latest Bank of England surveys. Both business and credit conditions remain in reasonable health. Company investment intentions, something one might expect to be affected, stood around historical norms in both services and manufacturing. And not only is the credit to finance them reported to be available, demand for it is expected to pick up, in particular among SMEs.

Softly, softly
After a decent run of rapidly improving activity, eurozone businesses reported a slight slowdown in output growth in April. The eurozone Purchasing Managers' Index (PMI) fell to 53.5, from 54 in March. That said, a reading over 50 still signals increased business output and it's the second highest reading in the last nine months. Germany and France are both seeing business activity ease. But the slowdown is particularly acute for France, whose economy has only recently began to show signs of va va voom.

Up and down.
Sales of existing homes rose sharply in the US in March, up 6.1% m/m and 10.4% y/y. Estate agents reckon that was down to low interest rates, improving confidence and a healthy job market. So why did sales of new houses dip 11.4% m/m? It was probably a blip, albeit a large one, after a run of strong growth in recent months. Sales were still up 19.4% y/y. With more signs of moderating house price inflation, the US housing market is in decent health

Dollar bother
US manufacturing growth looks to be slowing, according to purchasing managers. The Index slipped 1.5 points m/m to 54.2. A major culprit was falling export orders. With the dollar up 12% y/y, it's hardly surprising that volumes have taken a knock. Despite slowing output growth, job creation stayed solid and inflationary pressures remain subdued.
Emerging worries
The International Monetary Fund (IMF) released its bi-annual assessment of evolving global financial vulnerabilities. This time emerging markets (EMs) were under the microscope. And it's more than a slowdown in China. The strengthening US dollar means emerging markets that have borrowed in dollars face heftier debt payments as the Greenback strengthens. Meanwhile the commodity-exporting EMs are suffering on the back of lower prices for their wares. All in all many EM corporates could be in for a period of stress in the coming months and years. As for developed markets the problem remains debt. In the IMF's view it hinders growth and financial stability and more needs to be done to address this legacy of the financial crisis.

To the brink
The deadlock in talks over the disbursement of emergency loans to Greece is now into its eighth month and there's still no agreement. But time is running out. Greece is struggling to cobble together the cash to pay its pensioners and government employees this week. And a €200 million payment to the IMF is due on the 6 May. Despite a belief by some that a Greek default is more 'manageable' compared to previous years the uncertainty isn't exactly helpful.

We're now NatWest Group
Come and visit us for all our latest news, insights and everything NatWest Group.