Economics weekly - Home grown
It's the season for planting and many of the factors driving UK economic growth are home grown. The service and manufacturing sectors are flowering. In contrast, many exporters continue to struggle. Yet economic growth remains reliant on the semi-artificial nutrient of low interest rates. So it can't yet be labelled truly organic.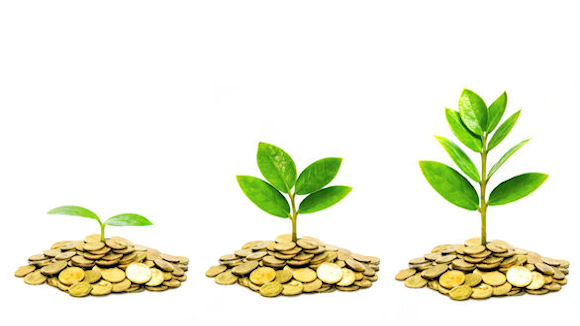 Up!
UK service sector growth accelerated in March according to the Purchasing Managers Index (PMI). The Index jumped from 56.7 to 58.9, prompted by strong inflows of new business. Employment growth remains robust and firms are optimistic for the future. Viewed over the whole first quarter, service sector growth seems to have been faster than in Q4 2014, which augurs well for a decent economic performance in Q1. And still hiding in plain sight is the lack of any inflationary pressure.
A question of balance
The UK's producers also reported a feeling of well-being, with the manufacturing PMI at an 8-month high of 54.4. Yet so far the official statistics haven't caught up. The value of all goods produced in the UK in February was only a whisker (0.1%) above what it was a month before. But there's a split. While manufacturers managed growth of 1.1%y/y, industries such as oil & gas and utilities saw output fall. And although confidence of businesses like car manufacturers grab the headlines, the more gloomy data also gets included in next week's GDP figures.
Still struggling
UK exports just can't get moving. Overseas shipments rose a mere 0.4%/y/y over the past three months, the lowest pace since the three months to October. China has been a post-crisis export success story for the UK but even that's changing. Exports to the world's second biggest economy fell in the past six months for the first time since the financial crisis.
There is some good news. Exports to the US have just enjoyed their best three months since 2011, all the more surprising given the bad US winter. And the trade surplus we enjoy through our service sector keeps strengthening.
Made in Germany
A flipside to a stronger UK consumer sector is our rising appetite for German-made goods. Latest data suggest the UK accounted for €1 in every €5 of Germany's €17.5 billion monthly trade surplus. That's a lot of luxury cars.
They think it's all over
Halifax house prices grew by 8.1%y/y in the three months to March. That may seem quite high but is actually a slowdown in the annual pace of growth. Nonetheless, house prices did creep up again on a reasonably stable and oft-viewed three-month basis, prompting some analysts to say that the dip in the housing market is over.
That's a little too early to say. We can't un-pick the factors behind this up-tick. The best indication we have is that the slowdown in the annual pace of house price growth is set to end in Q3 this year according to the much watched survey from the RICS.
Stability
The Bank of England kept interest rates at 0.5% last week, meaning they won't have moved for the entirety of this parliament. Markets think it will be late 2016 before rates rise. Inflation fell to zero for February and it's a tight race whether we'll see actual deflation when March's figure comes in. Either way consumers aren't complaining. Appetite for new cars sent last month's registrations up 6% on last year to a new high.
Solid
US service sector growth remained solid in March. Although the Purchasing Managers Index slipped a shade to 56.6 that reading is higher than the average throughout 2014 and is consistent with businesses in good shape and performing well. It was their assessment of current conditions that caused purchasing managers to nudge the index down, whereas forward-looking indicators like new business strengthened.
Maybe, maybe not
A minority of the Fed's rate-setting committee argued at its March meeting that June might be the time to start raising interest rates. But some weaker-than-expected data in the last few weeks means that markets don't expect a move before the final quarter of this year. Differences of opinion like these will become more common as the Fed edges towards a rate rise. We shouldn't dramatise them as "splits" or "rifts". Instead, they are legitimate differences of opinion.
Gloomy
The IMF reckons the pace at which rich countries can grow will remain slower than before 2008. They put that down to ageing populations and the fact that we seem to be coming up with fewer innovations. While that's plausible, it's also conjectural. But if the IMF is right it matters. Weak growth would mean debt burdens remaining high and interest rates low, with the economy less resilient when the next recession comes along. Their prescription is to boost productivity though higher investment and reforms that promote competition, workers' skills and innovation. Hard to argue with that.
Disclaimer
This material is published by The Royal Bank of Scotland plc ("RBS"), for information purposes only and should not be regarded as providing any specific advice. Recipients should make their own independent evaluation of this information and no action should be taken, solely relying on it. This material should not be reproduced or disclosed without our consent. It is not intended for distribution in any jurisdiction in which this would be prohibited.
Whilst this information is believed to be reliable, it has not been independently verified by RBS and RBS makes no representation or warranty (express or implied) of any kind, as regards the accuracy or completeness of this information, nor does it accept any responsibility or liability for any loss or damage arising in any way from any use made of or reliance placed on, this information. Unless otherwise stated, any views, forecasts, or estimates are solely those of the RBS Economics Department, as of this date and are subject to change without notice.
We're now NatWest Group
Come and visit us for all our latest news, insights and everything NatWest Group.