The value of diversity
Alan Sanderson looks back at his career and reflects on how much has changed for LGBT employees since the 1980s.
On Wednesday I attended a Stonewall Scotland event which recognised the leading LGBT-friendly employers in Scotland. I was there as one of the people representing RBS and I can't say how proud I was to see RBS named as number four in the list of Top Scottish Employers in 2015.
Times have changed since I entered the work force as a young gay man in the mid-80s. Anyone that was LGBT and working then will tell you the same thing; we spent the first years of our careers afraid that people we worked beside would find out we were gay. I was afraid to talk about my personal life and basically afraid to be me.
Being afraid to be yourself at work has a massive impact on you. Say you work for eight hours a day, five days a week; that's 40 hours a week that you can't be yourself. And not being authentic makes it difficult to do your job, without even taking into account how unhappy it makes you. Luckily, the majority of businesses now understand that an authentic employee is a happy employee and this means a strong business.
What's been important to me is seeing that some places are starting to really appreciate how diversity can help their companies go the extra mile and actually improve their business. And this has an impact across a whole range of things. Here at RBS we recently launched our RNIB-accredited debit cards which makes banking much easier for blind and partially sighted customers using some really simple enhancements to their cards.
And a real milestone was when we made the honorific 'Mx' available to customers giving them the option to use 'Mx' instead of the traditional 'Mr' or 'Mrs' so that our trans and intersex customers don't have to fit into categories they don't identify with. These are initiatives we would never have thought of without a diverse range of ideas.
I am so pleased about how things have changed in RBS over the years and I look forward to proudly telling all my colleagues about it – and about me.
Latest news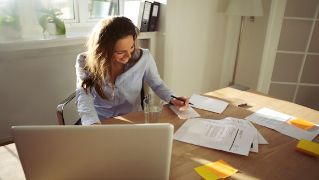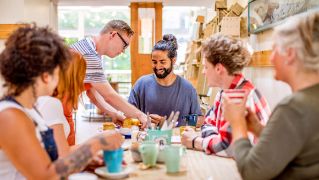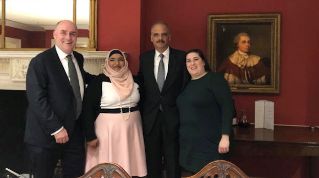 RBS Multicultural Network meets Eric Holder, 82nd US Attorney General
Simon McNamara, RBS Chief Administrative Officer and Executive Sponsor of the RBS Multicultural Network, recently hosted an event in discussion with Eric Holder, the first black US Attorney General. They discussed career, ethnicity, diversity and even a little bit of politics. At the event, Eric Holder shared his wisdom and experience with attendees from the RBS Executive committee and RBS Multicultural Network. Simon McNamara blogs about his experience meeting Eric, a BAME role model, and why diversity is so important to RBS.