Sustained improvement for UK law firms
UK law firms enjoyed a year of 'sustained economic improvement' according to the latest Financial Benchmarking Report from NatWest and RBS – the largest free report of its kind.
The research - now in its third year - looks at the performance of law firms operating in the SME space with revenues below £35 million.
The report showed the average rate of fee growth at 5% (up on last year's 3%) equating to a median fee per equity partner of £473,000.
The median fee per fee earner was £138,000 - a notional increase of £2,000 on the previous year.
Profit was up 8% with the median profit per equity partner increasing £20,000 on 2013's total to £107,000. London remains at the top of this group at £271,000 with Scotland the furthest apart at £84,000.
Steve Arundale, Head of Professional Services at NatWest and RBS said: "Improved revenue and profit levels are welcome but profit margin overall remains flat suggesting that improved efficiency was not a business focus in 2014, with many firms stretched and challenged to cope with increased instruction levels.
"It is key that firms manage their business processes to become as efficient as possible in order to maintain or improve profitability. Firms need to be better at protecting themselves against the revenue peaks and troughs that are influenced by shifting economic conditions.
"The report also shows optimism for the next 12 months, with many firms believing that revenue will continue to grow in 2015."
The report also identified a slight increase in lock-up with the median for small firms being 91 days, medium firms 125 days and large firms 132 days.
Many firms are predicting a reduction in lock-up days during 2015 although advisers to the legal sector do not share that optimism suggesting that additional work can be undertaken to improve cash generation .
Over 330 firms took part in this year's research, produced with Robert Mowbray of legal consultancy Taylor Mowbray, showing healthy improvement in both revenue and profit levels.
Steve added: "I'm delighted to be releasing our third annual report looking at SME law firms.
"The report has grown significantly since we launched it three years ago, and has been a valuable tool for us and our customers in tracking how they are performing against their peers in a relatively unexplored area of the market."
Related articles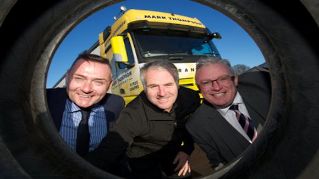 January Deals of the Month
Our January Deals of the Month range from a £125,000 loan that opened a new child care and community centre in Sheffield, to a seven-figure funding deal that allowed a haulage company acquire a new operating licence to facilitate its operation of 133 tractor units.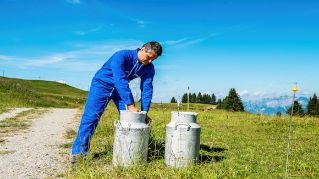 We're now NatWest Group
Come and visit us for all our latest news, insights and everything NatWest Group.