Partial sale of Citizens Financial Group, Inc. stake
Further to the announcement by The Royal Bank of Scotland Group plc ("RBSG") on the 23rd March 2015, RBSG today announces the final pricing of the offering of shares in Citizens Financial Group, Inc. ("CFG" or "Citizens") ("the Offer").
The Offer comprises 135 million shares, or 24.7%, of Citizens common stock at a public offering price per share of $23.75.

RBSG has also granted a 15% over-allotment option, under which the underwriters have a 30-day option to purchase an additional 20.25 million shares at the public offering price, less the underwriting discount. If the underwriters exercise this option in full, the total offering size, including the shares pursuant to the over-allotment option, would comprise 155.25 million shares, or 28.4% of Citizens common stock.

Gross proceeds realised by RBSG will be $3.2 billion ($3.7 billion assuming exercise in full of the over-allotment option) with the cash proceeds being used for general business purposes.

Following the offering, RBSG will continue to hold up to 45.6% of CFG's shares of common stock (41.9% assuming exercise of the entire over-allotment option), which are subject to a 90-day lock-up. During this period, the lock-up agreement is subject to modification, waiver or cancellation. RBSG will continue to consolidate Citizens in its financial statements.

The partial sale is part of RBSG's strategy to fully exit its holding in CFG by the end of 2016 as part of its European Commission state aid commitments.

Commenting on today's announcement, RBS Chief Executive Officer, Ross McEwan said:

"The sale of Citizens is an integral part of the RBS capital plan. It will help us to create a stronger, safer, UK focused bank that can better serve the needs of its customers."

"This successful sale keeps RBS on track to meet our obligations and complete the divestment of Citizens by the end of 2016."


Latest news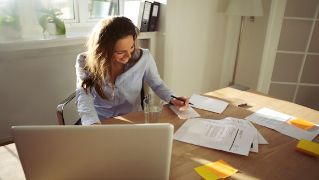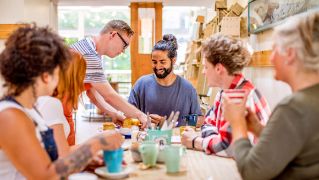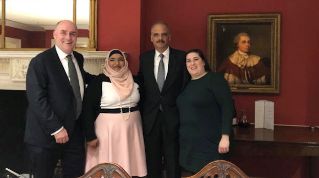 RBS Multicultural Network meets Eric Holder, 82nd US Attorney General
Simon McNamara, RBS Chief Administrative Officer and Executive Sponsor of the RBS Multicultural Network, recently hosted an event in discussion with Eric Holder, the first black US Attorney General. They discussed career, ethnicity, diversity and even a little bit of politics. At the event, Eric Holder shared his wisdom and experience with attendees from the RBS Executive committee and RBS Multicultural Network. Simon McNamara blogs about his experience meeting Eric, a BAME role model, and why diversity is so important to RBS.