Banking on the move
Alan Roberts gives us some insight into life on our mobile branch and explains how understanding your customers is key to integrating yourself into the community.
It's around six months ago now that I won the competition to name the new mobile branch in Cumbria. I named her Beatrix, after Beatrix Potter and the affinity she had with the area. It felt fitting that she'd get to drive around her namesake's favourite place every day.
On a typical day I open Beatrix at 9am. I carry out the morning checks and drive to the designated branch to get her ready for the day. In one week alone we go to 18 locations and spend between 15 minutes and one hour in each place so it's important that we get started fairly early.
The first half of the week we're mainly visiting farming communities and the second half we go into the more touristy areas. As a local guy, I actually had a lot of input into the route to make sure we didn't miss anywhere important – like Sedbergh where we closed the branch and Ingleton that has never had a physical branch there before.
I have help on the branch too of course. Katrina works with me on the branch on a Monday and Tuesday and then on Wednesday, Thursday and Friday, Lynda comes along with me. Our route is fairly new, so we're still building relationships with customers. You have to chat and get to know customers because that's how you provide the best service. There's a lovely lady in Coniston who brings us biscuits once a week. It's very rewarding when you get to that point.
Customers are sometimes surprised by the mobile branch – they always comment that it smells new. We do sometimes get people coming to the mobile branch upset that their local branch has closed. We understand that, when we explain that they can still do most things they could at their branch on Beatrix, they're pleased.
A lot of our customers are elderly which I think is why some of them still prefer to come into the mobile branch. One of our farming customers, George, is in his 80's and likes to pop in with the occasional cheque. Elderly customers tend to be quite resistant to mobile and online banking - which is fine – that's part of the reason we're out and about in our mobile van. It just gives people the option to choose the way they want to bank with us.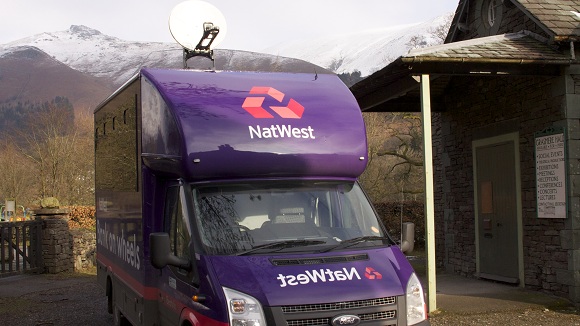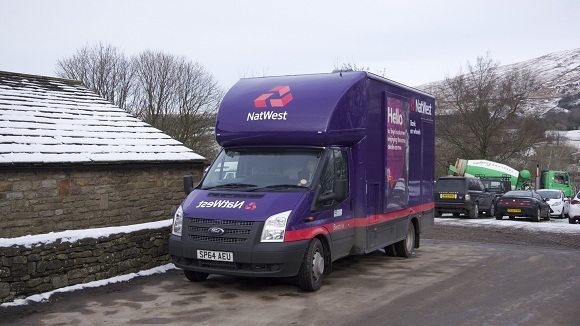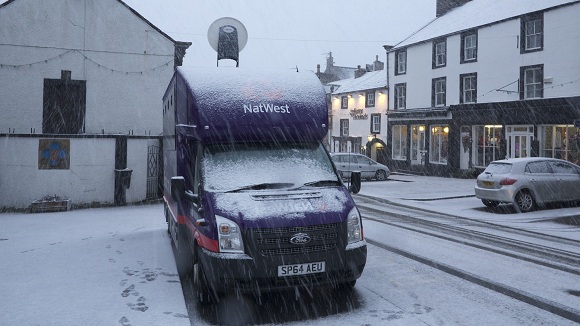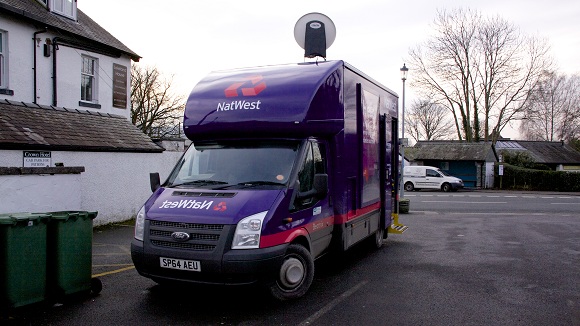 Related articles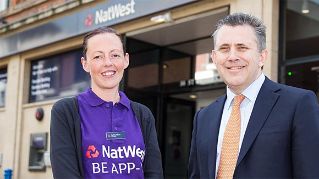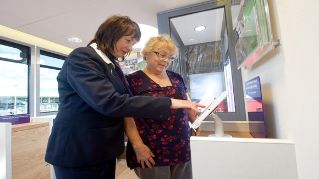 We're now NatWest Group
Come and visit us for all our latest news, insights and everything NatWest Group.