A view from the Hatchery: Part 1
In the first of a series of guest blogs from budding entrepreneurs, we hear what's happening one month on from the launch of the EntrepreneurialSpark hub in Birmingham.
Bernadette Jackson
Founder, Go Get
I blame Keith. Levi Roots (aka Keith) ex Dragons' Den, and very much currently Reggae Reggae Sauce, spoke at the Custard Factory in Birmingham. Banners and balloons proclaimed "EntrepreneurialSpark" and I was curious. Paperwork and one nervous pitch later, I entered Bootcamp.
Entrepreneuring can be a lonely business. Time in the Hatchery changes that completely. We're all at different stages in the process. Some of us have ideas, and others actual sales. I love the models we're using to really understand our customer and the problem we're trying to solve. I love the collective wisdom of the hive. Most of all, I love that someone else actually gets it - and really wants to help us fly.
Something that had given my brain indigestion was suddenly clear after our pitching session. All around the Hatchery, you hear the constant ping of lightbulbs going off. That's the beauty of EntrepreneurialSpark.
---
---
Selina Brown
Founder and CEO, Little Miss Creative
After seeing the big red EntrepreneurialSpark bus in Centenary Square, one cold winter day, I decided to pop on and find out what it was all about - I did not know then that it would be one of the best decisions I've ever made.

That's how my EntrepreneurialSpark journey began. Prior to getting on the bus that day I had been running Little Miss Creative, a female development agency. I was in my first year of trading and business was going well with over 2,000 women engaged through our courses and workshops - but I knew this could be better.
I joined EntrepreneurialSpark with the hope of learning how to grow my business and make it more profitable. Three months into my EntrepreneurialSpark journey and I've been given that and much more. I don't think there are any start up programmes like EntrepreneurialSpark out there.
Not only do we get free office space, we get round the clock help and support from the passionate EntrepreneurialSpark Enablement team who are full of knowledge - alongside the masterclasses and mentors. There's just so much value! Just three months in and my breakthroughs have been amazing. I've been able to focus my business using the Business Model Canvas and I've got a whole new direction for my company. I couldn't have done this without them, I'm so thankful I got on that bus!
---
---
Jayde Lewis
Founder, Home to Home Calls
There was a lot of apprehension from the start of my EntrepreneurialSpark journey as it all started so quickly. I had heard of incubators and entrepreneur groups that already exist within Birmingham, but never at the scale of 80 cohabiting businesses.
The three day Bootcamp was very fast paced and, as they had us thinking like a stratospheric entrepreneur from the outset, it set the scene of the potential for the weeks to come.
I am now three weeks into my new working environment and the support and encouragement I have had from my EntrepreneurialSpark Enabler and fellow Chiclets is second to none.
---
---
2015
Related articles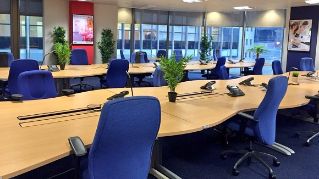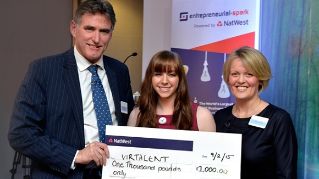 We're now NatWest Group
Come and visit us for all our latest news, insights and everything NatWest Group.