The changing face of UK banking
Jane Howard discusses the changing face of UK banking and how RBS is adapting to serve customers better.
Personal banking today is completely unrecognisable from when I started out as junior admin and enquiries clerk over 30 years ago. Back then the branch was everything – the sole point of contact for customers and the only way people could interact with their bank.
Technology has changed this forever. Nowadays, I can check my account balance on my mobile phone on the way to work or I can transfer money from one account to another at the check out before buying my groceries at 9pm. If one of my sons phones me while he's out because he needs some money, I can use 'get cash' on my mobile and he can collect the money from an ATM without a card.
I don't need to wait for a branch to open and I can do my banking at a time that suits my lifestyle. If I want to apply for a bank loan to buy a car or open a savings account online I can do - I can control my banking 'from my hand'.
Many of our customers have also embraced this flexibility and choose to do banking in a way and at a time that suits them. Today only 10% of the total number of transactions is undertaken in a branch vs. 25% four years ago - despite the fact the number of transactions has increased dramatically. Because there are more ways to bank than ever before, branch transactions overall have reduced by 30%, while online and mobile usage has increased by an unprecedented 232%.
With our customers choosing these other ways to bank with us, the need for the traditional branch has changed. But does this mean they are dead? Absolutely not! We have and will continue to have the second largest network of branches in the UK.
The high street branch is still an important part of the service we offer, many customers prefer to talk to someone face to face for important moments throughout their lives - that can be anything from arranging an overdraft when you get your first job, arranging a mortgage to buy your home, life cover at the birth of your child all the way through to arranging a power of attorney as you get older.
The comfort of a face to face conversation for personal banking is a really important part of the service we offer and it's appreciated by many of our customers. We're investing £1bn over the next few years to upgrade our mobile and online banking but also to improve our branch network. We're creating space so our customers can sit and do their banking online and have conversations about important moments in their lives and we are equipping branches with new technology and increasing the number of points where our customers can bank with us.
We are not hiding from the fact that we've had to close branches as our customers choose other ways to bank with us. We engage with our customers, the local press and local politicians when we close a branch. We engage with communities on what the alternative ways of banking in the local area are. No closure decision is taken lightly - we know that each one will impact staff, customers and communities.
But we're open about the process and we are committed to working with local communities and customers affected to minimise the impact so that our customers can access our services through other means.
For example many elderly people prefer to do their banking face to face and some local businesses need to get change so we've reached a deal with the Post Office so that our customers can do basic banking in any one of their 11,500 branches across the UK. We also leave an ATM where possible and provide mobile branches to communities who need them.
Our ATM network is the largest in the UK and will be undergoing a major refurbishment this year. 80% of our customers are within 3 miles of a branch and if you add in the Post Office network 90% of our customers are within 1 mile of a place they can do their day to day banking.
Over the course of my 30 year career with the bank I've seen a revolution in the banking services we provide. There are more ways to bank with us than ever before including through our branch network, our mobile vans, mobile phones, in Post Offices, through our ATM network and online. A one-stop-shop for personal banking services available on practically every platform imaginable. I genuinely believe that all these changes, and the choices they give, have fundamentally improved the service to our customers and I'm determined that RBS and NatWest continues to lead the way in this.
Related articles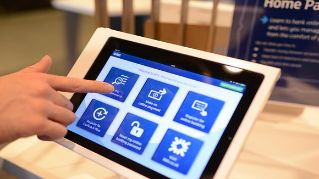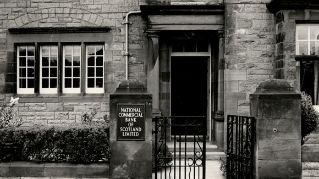 We're now NatWest Group
Come and visit us for all our latest news, insights and everything NatWest Group.