RBS extends partnership with Museum of London
For the fourth year in a row RBS is supporting free learning programmes for secondary schools in London as a Learning Partner of the Museum of London.
Almost 200,000 students have benefitted so far from the Museum of London partnership with RBS and last year more than 55,000 young Londoners experienced the Museum's secondary schools programme either at the Museum on London Wall, or via its innovative outreach sessions and performances.

A big hit of the whole programme proved to be the 'Survive the City' finance study day, an interactive session designed by RBS employees in collaboration with the Museum which gives students the opportunity to gain some early insights into the world of finance. The day starts at the Museum and includes a visit to RBS offices and the trading floor, which is usually the first time in a large office for many students.

Director of the Museum of London Sharon Ament commented on the partnership with RBS now extended for the 2014-2015 academic year:

"The Museum of London aims to reach every London schoolchild and this would not be possible without the support of RBS as our Secondary Learning Partner. It has been a particular privilege to work with RBS on developing our unique session for secondary school pupils 'Survive the City'. I don't doubt that seeing such a stimulating working environment has put some on the path to a career in financial services."

Richard Bartlett, Head of UK Client Coverage & Debit Capital Markets EMEA and Executive Sponsor of the Museum of London Partnership also commented:

"This partnership demonstrates RBS's commitment in supporting young people's access to free innovative and inspirational resources. The Museum is a local and treasured institution and our funding of the Learning Programme will ensure that young people will continue to come and learn about our shared heritage, just as I did as a local student."

Related articles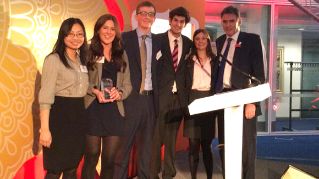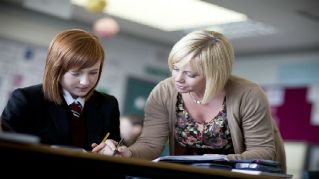 Back to school…and new financial education lessons
Children in England and Wales will be returning to school for a new term, with a brand new addition to their curriculum – financial education is now being taught in schools having just become compulsory there.
We're now NatWest Group
Come and visit us for all our latest news, insights and everything NatWest Group.