Entrepreneurial Spark smashes start-up records in 2014
New partnership with RBS is key for Entrepreneurial Spark success in supporting start-ups and new entrepreneurs across Scotland .
Entrepreneurial Spark, the world's largest free business accelerator, smashed its previous records for job creation, investment and turnover during 2014. More than 1,000 jobs have now been created by firms through its support, almost double the 520 created in the first two years of the business incubator's existence.

The total turnover among firms supported by Entrepreneurial Spark rocketed to more than £41million at the end of 2014, almost trebling the £15.6million achieved during 2012 and 2013 combined. Investment secured by supported start-ups shot up by £10million from the end of 2013 to more than £18million at the close of 2014.

Entrepreneurial Spark has now supported 350 firms, a healthy increase on the 280 under its wing at the end of 2013. Showcasing the innovative talents of many of those firms, more than 386 patents have now been awarded to Entrepreneurial Spark start-ups.

Jim Duffy, Entrepreneurial Spark CEO, commented:
"2014 saw a step change in our expediential growth as RBS agreed an exciting partnership to take the best practice from Scotland to the rest of the UK, and these Scotland numbers show the sheer potential that Entrepreneurial Spark has to engage, excite and, most importantly, accelerate budding entrepreneurs across the country. With our new accelerator hub launching in Birmingham in February we can't wait to take our model south in our next step of driving an entrepreneurial revolution across the UK."

Entrepreneurial Spark hot-houses fledgling firms at hatcheries in Glasgow, Edinburgh and Ayrshire and is backed by some of the leading lights in Scotland's business sector, including Sir Tom Hunter, Lord Willie Haughey and Stagecoach co-founder Ann Gloag.

The figures for Scotland have been revealed as part of Entrepreneurial Spark's 2014 impact report, which highlights its continuing and growing success ahead of a national roll-out designed to replicate the success of the Scottish model across the UK. Entrepreneurial Spark's first accelerator hub south of the border, powered by NatWest, will open in Birmingham next month.

Gordon Merrylees, Head of Entrepreneurship at RBS and NatWest, hailed the latest impressive figures and the success of the partnership with Entrepreneurial Spark.

He said:
"Our new partnership will create Entrepreneurial Spark hubs in major cities across the country from Birmingham, Bristol, Leeds and Manchester to Cardiff and Belfast. Work is now underway in earnest to get them ready for launch. We are hugely excited about the prospect of opening up our buildings to hundreds of entrepreneurs every year. When we see the impact Entrepreneurial Spark has had on young Scottish businesses, including impressive three year survival rates of 86 per cent we know it will be worth it. The impressive figures in this report demonstrate what can be achieved in Scotland alone and I can't wait to see next year's report"
Related articles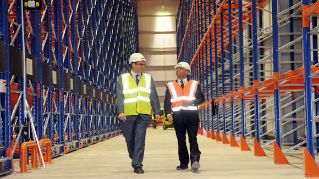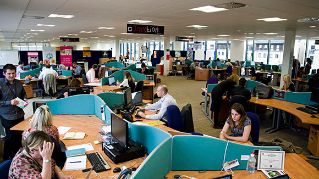 We're now NatWest Group
Come and visit us for all our latest news, insights and everything NatWest Group.