Economics Weekly - Easy money
A global "Who's Who" descended on Davos this week for the World Economic Forum, but all the attention was on the ECB in Frankfurt. After all the waiting, Quantitative Easing arrived in the Eurozone. And across the Channel, the UK's Monetary Policy Committee took two steps away from raising rates. European easing continues.
The wait is over
The European Central Bank forged enough agreement to go ahead with quantitative easing. This adds government bonds to the ECB's growing list of investments and takes its monthly expenditure up to €60bn. But in the crazy world of QE this isn't a lot. The Bank of England spent £375bn on its QE program, or 22% of GDP. One year of the ECB's version will be a little over 7% of Euro Area GDP. That's one reason why it will be going until at least September 2016.
A lucky general?
Has Mario Draghi taken action just as the economy was taking a turn for the better? There's tentative evidence of that in the flash results of the Purchasing Managers Index. Services and manufacturing activity both edged-up. Firms received a modest boost to new business and their margins are benefitting from lower energy costs. But anaemic is too strong a description of job growth and there's no sign of inflation. Conditions might be better but they're not good.
I keep on fallin'
The UK unemployment rate fell to 5.8%. And there was more good news as the number of people long-term unemployed fell by 53k. What remained roughly the same were the employment rate (73%), the prevalence of self employment (14.7% of total employment) and the average number of hours we work in a week (32 hours and 12 minutes if you want to keep score). Given all this good news, some people might be wondering why two members of the MPC turned away from wanting to raise rates. Clearly, the answer is to be found elsewhere.
Squeeze on the ease
There was good news on the UK's wages front. Regular pay grew by 1.8%y/y in the three months to November, the fastest pace since September 2012. Coupled with the fall in inflation, it means real wages have been growing for the first time since before the financial crisis. But it's still a low figure on an historical basis. Between 2001 and 2008 wage growth averaged 4%y/y. So there's plenty of room for improvement.
Whitewash
Since August two of the nine Monetary Policy Committee members had been voting for a rate rise. That changed in January. The plummeting oil price lowered inflation and convinced the whole Committee that rates should stay at 0.5%. The Bank of England now expects inflation to reach zero in March this year, meaning a 50:50 chance of the UK seeing deflation. But it also expects lower oil prices, higher incomes and falling mortgage rates to boost growth.
Same again
The UK government looks set to borrow as much in this financial year as it did last. The reason is simple - while receipts grew by £9.7bn compared with the same period last financial year, current and investment spending grew by a combined £12.2bn. With the public sector now indebted to the tune of 81% of national income, the Budget is unlikely to be filled with many pre-election giveaways.
Spend it like Beckham
A season of solid retail sales growth showed little sign of slowing in December. The quantity bought in shops and online rose by 2.3% in the three months leading up to Christmas period. That's the fastest since April 2002. Although December's rise was a slightly subdued 0.4%, this simply reflects a strong November spend due to Black Friday. It also shows that sales events tend to change the moment we decide spend. Lastly, these figures hint that UK economic growth, or at least the two thirds of it generally known as consumer spending, ended 2014 in pretty fine fettle.
Doubts
China's economy grew by 7.3%y/y in Q4 2014, unchanged from the previous quarter. For the year as a whole growth was 7.4%, the slowest since 1990. But with each passing quarter the doubts about the reliability of China's GDP figures grow. The outturn is always remarkably close to the forecast figure. Real estate investment, crucial to the country's growth, is experiencing its weakest period since the financial crisis. Meanwhile the manufacturing PMI continues to point to weakness in domestic demand. China's economy is likely slowing more than the GDP figures suggest.
Back on the agenda
For more than two years it had been pretty quiet on the euro crisis front. Save for Cyprus in 2013 and last year's Portuguese bank failure, policy makers had kept the sovereign debt problem at bay. But solving the underlying problems will be a multi-year project involving fiscal and political union, banking union and economic reform. Syriza's victory in Greece's election yesterday returns the euro's inherent fragilities to centre stage.
Disclaimer
This material is published by The Royal Bank of Scotland plc ("RBS"), for information purposes only and should not be regarded as providing any specific advice. Recipients should make their own independent evaluation of this information and no action should be taken, solely relying on it. This material should not be reproduced or disclosed without our consent. It is not intended for distribution in any jurisdiction in which this would be prohibited.
Whilst this information is believed to be reliable, it has not been independently verified by RBS and RBS makes no representation or warranty (express or implied) of any kind, as regards the accuracy or completeness of this information, nor does it accept any responsibility or liability for any loss or damage arising in any way from any use made of or reliance placed on, this information. Unless otherwise stated, any views, forecasts, or estimates are solely those of the RBS Economics Department, as of this date and are subject to change without notice.
Related articles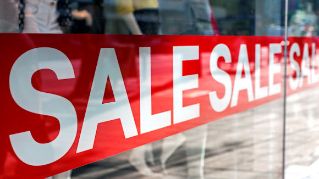 Economics Weekly - Deflation
Central banks' unconventional actions – near-zero interest rates, quantitative easing (QE) – are designed to ward-off the threat of deflation. But inflation is negative in the Eurozone and below target in the UK and the US.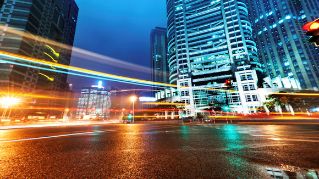 Action-packed start: Economics weekly
Judging by the first two weeks, 2015 is going to be an interesting year. Last week alone brought deflation in the Eurozone, a big fall in US unemployment, more signs of a slowing UK housing market and oil prices falling further.
We're now NatWest Group
Come and visit us for all our latest news, insights and everything NatWest Group.