Action-packed start: Economics weekly
Judging by the first two weeks, 2015 is going to be an interesting year. Last week alone brought deflation in the Eurozone, a big fall in US unemployment, more signs of a slowing UK housing market and oil prices falling further.
It's official
Deflation finally broke through European Central Bank's (ECB) defences in December. Prices fell by 0.2%y/y led by energy, which fell by 6.3%y/y. With inflation slowing since 2012, falling prices have been a while coming. The long build up allowed ECB President Mario Draghi to position the political chess pieces to begin asset purchases (QE). But there is still reluctance for QE among some member states, despite the Eurozone's unemployment rate remaining stuck at 11.5% in November.
Slowing
Global growth slowed in December according the Purchasing Managers Index surveys. The UK results suggest output increased by 0.5% in Q4. If true, that would be the slowest pace in a year, but no cause for concern. Similarly, US growth was decent in December. Eurozone growth slipped to its slowest pace in 18 months. Germany grew but France and Italy remain in recession. Nowhere is there the slightest sign of inflation.
Like it's 1999
The US economy rounded off the year with another impressive month of job growth. 252k jobs were added during December and 350k during November. It means the US economy added just shy of 3mn jobs in 2014, the best yearly total since 1999. Unemployment finished the year at 5.6%, the lowest since June 2008. But it's just as well petrol prices are falling because wages grew by just 1.7%y/y in December, lower growth than the same month a year ago.
Take That
"Patience" is the Fed's new watchword. At its December meeting it said it will be "patient" in beginning to raise interest rates, by which most Committee members mean waiting for at least a couple of meetings. At last week's media conference, Janet Yellen confirmed that the definition of a "couple" is "two". But that doesn't signal a rise in April. While the latest fall in unemployment will be welcome news, the FOMC is mindful of weak earnings growth and Eurozone troubles.
The waiting game
The UK's Monetary Policy Committee doesn't describe itself as "patient", but no-one is accusing it of rushing the decision. January's meeting brought no change to interest rates, meaning that base rate has been at 0.5% for 5 years and 10 months. But that continuity masks some divergence of opinion. Two of the MPC's members have been voting for a rate increase, we'll know in two weeks time whether either of them have changed their minds.
Highs and lows
Demand for borrowing on credit cards and personal loans grew by a record amount in Q4 according to the Bank of England. But lest we get too carried away with the recent past, lending growth has been picking up since the start of 2013. Meanwhile demand for mortgage borrowing fell by a near-record amount in the same period. With Halifax reporting a fifth consecutive slowdown in house price inflation (to 7.8%y/y), clearly the housing market is cooling and cooling fast.
Making and selling
UK manufacturing grew by 2.2%y/y in the three months to November. The three stand-out sectors? Rubber and plastics, food & beverages and computer, electronic and optical products. All three grew by more than 6%y/y. While UK exports barely grew in October and November, this was an improvement on the previous months of decline. With struggles in both the Eurozone and China, 2015 looks set to be another challenging year for trade.
Bad old habits
China's slowdown appears to be making the government feel a little uncomfortable. Last week reports emerged that the government has a large infrastructure project pipeline equal to around £1trn. The figure is likely artificially inflated. Much of it includes projects that were set to go ahead anyway and much of the spending will take place over a number of years. It's a bold move aimed at supporting the economy. Structural reform deserves equally bold measures.
Down, down, deeper and down
Last month when I wrote about oil the price had fallen to $65 a barrel. The festive season failed to provide any respite and this week we are down below $50. The effects on inflation are now clear as the Eurozone broke into deflation, but there's more in the pipeline. It takes time for changes in wholesale markets like the global oil price to filter through to consumers. What's certain is that we haven't see the last of it.
Just a minute
Philip L. Graham said that news is the first rough draft of history. The release of BoE minutes from the height of the financial crisis is a major step towards the finished book. They show the origins of the Bank regaining responsibility for financial as well as monetary stability, gathering greater information on banks and bolstering its analytical capability. Thus was the creation of the Prudential Regulatory Authority, the Financial Policy Committee and the Financial Conduct Authority.
Disclaimer
This material is published by The Royal Bank of Scotland plc ("RBS"), for information purposes only and should not be regarded as providing any specific advice. Recipients should make their own independent evaluation of this information and no action should be taken, solely relying on it. This material should not be reproduced or disclosed without our consent. It is not intended for distribution in any jurisdiction in which this would be prohibited.
Whilst this information is believed to be reliable, it has not been independently verified by RBS and RBS makes no representation or warranty (express or implied) of any kind, as regards the accuracy or completeness of this information, nor does it accept any responsibility or liability for any loss or damage arising in any way from any use made of or reliance placed on, this information. Unless otherwise stated, any views, forecasts, or estimates are solely those of the RBS Economics Department, as of this date and are subject to change without notice.
Related articles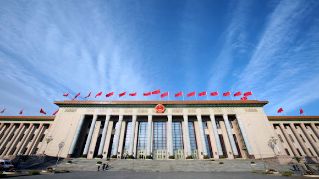 A crisis foretold?
While many have sought to tighten the purse strings since the financial crisis, China has done the opposite. The country has been accumulating debt at a pace that has worrying precedents. But its time of reckoning is underway. RBS Economics outlines the problems facing the world's second biggest economy and how some of the consequences for the UK are already being felt.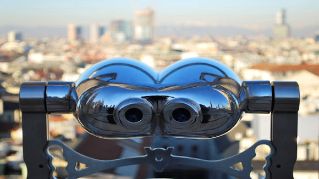 We're now NatWest Group
Come and visit us for all our latest news, insights and everything NatWest Group.