A message to dairy farmers
Roddy McLean, Director Agriculture , Sectors & Specialist Businesses, Commercial & Private Banking, explains why dairy farmers might face financial pressures in 2015 and tells how early engagement with your bank is the thing to do if you are facing a financial challenge.
At RBS we have a long history of working with the agricultural sector. Whether from our early beginnings in Scotland or our most recent participation in the Royal Highland Show (a partner of ours for over 30 years), we take the sector seriously and our expertise is well known. We have one of the largest agricultural teams out of all of the major banks, spread across the country who engage proactively with our customers.
We know that now is a difficult time for our dairy farming customers.
The price of milk has fallen dramatically over the last year; with the average milk price dropping 15%. Favourable conditions in many parts of the world have led to an increase in milk supply at a time when demand has eased, particularly from major buyers like China and Russia which imposed a trade embargo last August. 2015 will be a difficult year for the sector.
Despite the current challenges, the longer term prospects of dairy still look good as demand looks set to increase in the future. We are therefore looking to support our customers through this trying period wherever we can until prices take an upturn.
We really get what all this means. It means that our customers need some help in the short to medium term. This might take the form of an overdraft extension, rescheduling of loans or possibly a capital repayment holiday.
We're working with customers to understand if they can cope in the current market and if not we're looking at how we can best help. But we can't do this alone; that's why we're urging any customer that thinks they might need support to come and talk to us; our door is open. We'll look at each customer's individual situation and work with them to arrive at the best solution fro them.
We are also maintaining a dialogue with the National Farmers Unions, milk buyers and other farmer's organisations to keep abreast of the situation and to explain what we are doing.
Related articles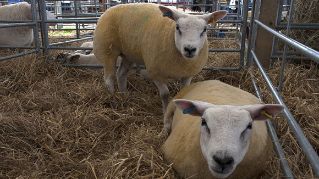 The Royal Highland Show 2014 in pictures
RBS continues its support of the Royal Highland Show in 2014. Here are some photos taken on a very warm Thursday at the Ingliston site on the outskirts of Edinburgh.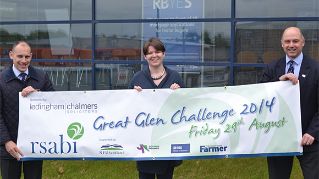 We're now NatWest Group
Come and visit us for all our latest news, insights and everything NatWest Group.