RBS supports entrepreneurs through launch of interactive digital seminars
RBS has this week announced the launch of a series of interactive digital seminars aimed at providing insight and coaching to start up companies and entrepreneurs. The seminars will give them a face-to-face type experience through their PC or digital device.
The technology has been launched in partnership with Silicon Valley based start-up, TokBox, who supplies a service to help developers build multi-party video applications. The solution provides the best security both during the conversation and when archived.
The first of these seminars launched to the 250 'Entrepreneurial Sparks' start ups in Scotland as part of a three month pilot, and form part of RBS's growing commitment to supporting start up companies throughout the UK.
This week's digital seminars were entitled 'What UK start-ups can learn from Silicon Valley' - featuring John Stewart, Head of RBS Silicon Valley Solutions Team, live from San Francisco, discussing what UK-based entrepreneurs can learn from the Silicon Valley - and 'How technology is transforming customers and the opportunities for start-ups'.

Entrepreneurs signing up for the sessions will hear from experts on both sides of the Atlantic and will get a unique opportunity to ask questions specific to their own businesses.

Sally-Anne Hunter, founder of Commando Spirit, who attended one of the seminars, said "I really liked it. It's great to be able to see people talk rather than just hear them on a phone conference." Jon Balzategui, founder of Investment Solver also commented "It's a really fun way of getting new knowledge and interacting with people. Two follow-up seminars are taking place on Thursday.
If the pilot proves successful the initiative will be rolled out across the UK, covering a range of topics to provide practical help and advice to entrepreneurs. Entrepreneurs will also have the opportunity to use the RBS facility to host their own meetings and conferences. This will enable the start ups to benefit beyond the initial coaching and mentoring seminars, allowing them to use the multi-party video application to participate in meetings with remote board members, mentors, prospective business partners or clients.
Gordon Merrylees, Head of Entrepreneurship RBS and NatWest commented: "This is a fantastic initiative and example of how RBS is using its reach and access to expertise to support entrepreneurs and start-ups throughout the UK. The opportunity this presents in allowing entrepreneurs to hear directly from experts in all geographic locations is invaluable. We have a whole series of coaching sessions lined up for next year on a range of topics ranging from 'digital advice for start-ups' to 'the dos and don'ts of pitching to large corporates'. We understand that start-ups and entrepreneurs are the lifeblood of this economy and we want to do all we can to support their ambitions, whether they are customers or not."
Earlier this year RBS Chief Administrative Officer Simon McNamara set out his plan to transform the Bank, highlighting the importance of using innovation to improve customer service by exploring new ways of doing things inside the bank and with external partners.
Simon commented: "This is a great example of RBS using innovative technology from Silicon Valley to better serve and connect with, not only our customers, but with entrepreneurs throughout the UK. TokBox were identified through our scouting team, as an innovative small technology company. A genuine small business success story and one whom we are proud to be partnering with."
Related articles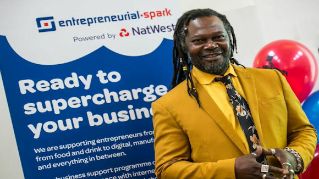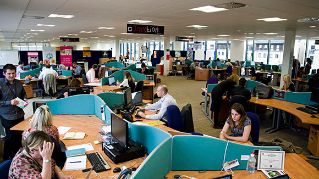 We're now NatWest Group
Come and visit us for all our latest news, insights and everything NatWest Group.