Latest research separates potential entrepreneurs from "armchair dreamers"
Most of the people (82%) who would like to start their own business fail to make it to the planning stages, despite having a start up idea. This is one of many findings from the latest RBS Enterprise Tracker, research designed to track people's attitudes and ambitions towards starting up a business.
The survey is conducted by Populus in association with the Centre for Entrepreneurs (1).
The main findings have been plotted in the following graphic.

Commentating on the survey findings, Matt Smith, Director of the Centre for Entrepreneurs said:
"This research proves that role models play an important part in inspiring people to turn their ideas into action. We should celebrate those who put in the effort to build businesses and create jobs, ensuring that knowledge of their achievements reaches a critical mass. This will help demonstrate that entrepreneurship is a serious and laudable career goal".

Thom Kenrick, Head of Community Programmes at RBS, also commented:
"This research indicates this knowledge-gap is holding back a huge swathe of potential entrepreneurs from pursuing their start-up dreams and worryingly more than half the population don't know what support is out there to help their dreams become a reality. RBS is committed to supporting business from the spark of an idea through to successful business. Every year we invest in free support for potential entrepreneurs across the UK through our enterprise hubs, start-up surgeries and mobile business bus to name a few. Through Inspiring Enterprise alone we have invested £3m of funding to over 100 enterprise support organisations.".
Download the full report here.
(1) Populus interviewed 3,811 UK adults, a nationally representative sample, between 31st October and 3rd November 2014
Related articles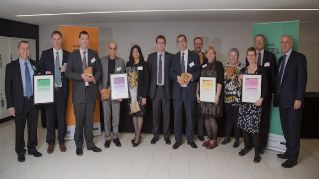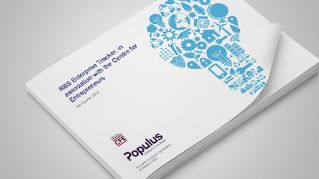 We're now NatWest Group
Come and visit us for all our latest news, insights and everything NatWest Group.