GivingTuesday - fundraising ideas
Some of our charity partners have fundraising activities coming up that you can take part in.
Slippers for Shelter
On 18 December, in offices and other workplaces across the country, people will be ditching their usual footwear and taking part in Slippers for Shelter. By wearing slippers at work and donating £2, you can help Shelter support families facing homelessness at Christmas. So why not bin your brogues, give the heels the heave-ho, and wear your slippers for Shelter on 18 December. You can find out more information from Shelter.
NSPCC Letter from Santa
You can send your child a letter from Santa this year through the NSPCC website. You get to donate to the NSPCC and support the amazing work they do with children all over the country whilst arranging a wonderful surprise for your son or daughter. Create an amazing childhood memory that will last for years to come with a number of beautifully illustrated and uniquely personalised designs. Find out more information about the NSPCC's Letter from Santa.
#DonateAJoke
Do something funny at Christmas time while raising vital funds for KIDS. KIDS support children and young people with special educational needs and disabilities. Post a video of your child telling a joke to social media using the hashtag #DonateAJoke. You can then donate your joke to KIDS by texting JOKE03 £3 to 70070 and tag your friends to do the same. It's a simple idea and a great way to raise awareness and funds for a worthwhile cause. Find out more information about #DonateAJoke or visit the JustGiving page.
Latest news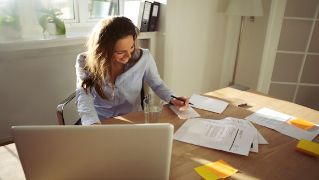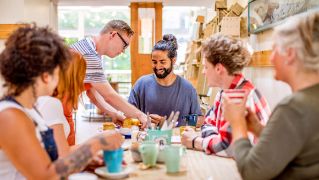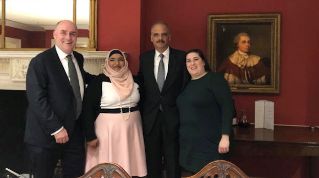 RBS Multicultural Network meets Eric Holder, 82nd US Attorney General
Simon McNamara, RBS Chief Administrative Officer and Executive Sponsor of the RBS Multicultural Network, recently hosted an event in discussion with Eric Holder, the first black US Attorney General. They discussed career, ethnicity, diversity and even a little bit of politics. At the event, Eric Holder shared his wisdom and experience with attendees from the RBS Executive committee and RBS Multicultural Network. Simon McNamara blogs about his experience meeting Eric, a BAME role model, and why diversity is so important to RBS.