Remembering our First World War Fallen
2014 marks the centenary of the outbreak of the First World War. As a result this year's Remembrance Day is more poignant than ever as - 100 years on - we pause to remember the huge loss of life on both sides during the world's first global conflict.
As a mark of respect at 11am on Tuesday 11 November, the moment in 1918 when the peace treaty that ended the war came into effect, wreaths will be laid in many of our branches nationwide and two minutes' silence observed.
Over 1,500 employees of RBS's British banks were killed on, or as a result of, military service during the First World War. In a bid to deal with their extraordinary loss, surviving colleagues put up memorials to the Fallen in head office locations and, in some cases, in each branch from which a member of staff had gone to war and not returned. A generation later, our Fallen of the Second World War were remembered in the same way.

Today RBS has over 300 war memorials in its care. These memorials were cherished by the generations that erected them, and remain symbols of the close bond between our banks and the communities up and down the country in which our staff have lived and worked.

Inspired by national preparations for the commemoration of the centenary of the First World War, we've not only made sure all of our memorials are on public display but we've also tried to uncover the stories behind many of the names they bear. We've delved into our archive collections to find out what that war meant for our banks, our customers and our staff and created an online memorial where you can find out more about each and every man we lost.

You can explore both the stories we uncovered and the memorial on the RBS Remembers website.

Latest news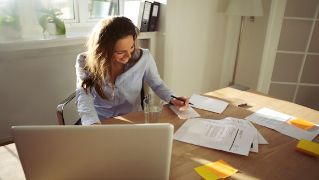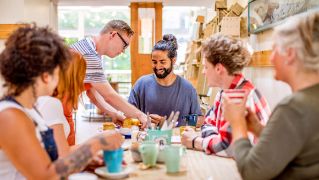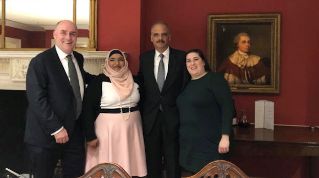 RBS Multicultural Network meets Eric Holder, 82nd US Attorney General
Simon McNamara, RBS Chief Administrative Officer and Executive Sponsor of the RBS Multicultural Network, recently hosted an event in discussion with Eric Holder, the first black US Attorney General. They discussed career, ethnicity, diversity and even a little bit of politics. At the event, Eric Holder shared his wisdom and experience with attendees from the RBS Executive committee and RBS Multicultural Network. Simon McNamara blogs about his experience meeting Eric, a BAME role model, and why diversity is so important to RBS.