RBS leads the field in transparent reporting
RBS has scored top in the UK in the 2014 Transparency in Corporate Reporting - UK study, which was released today by Transparency International.
RBS scored 7.6 out of 10, significantly ahead of other UK companies as well as the top global 100 companies by market cap.
The study measures how transparent the top 60 UK companies are in reporting their anti-corruption programmes, how transparent they are in listing subsidiaries and holdings and in reporting basic financial data in all the countries they operate.
Transparency International who conducted the survey believe that: "companies have a responsibility to report publicly in these areas to demonstrate their commitment in doing business honestly."
Andrew Cave, RBS Chief Sustainability Officer said : "We are very realistic about how much work we have ahead of us to achieve our goal of being the most trusted bank by 2020, but we are determined to get there – milestones like this ranking give us reassurance that we are beginning to make some real progress."
You can read more from Andrew in his blog post.
Latest news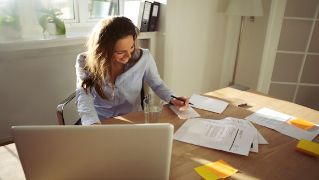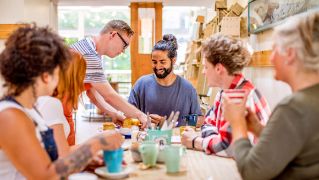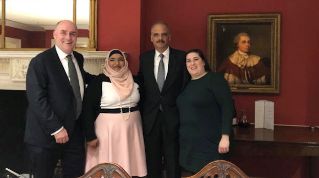 RBS Multicultural Network meets Eric Holder, 82nd US Attorney General
Simon McNamara, RBS Chief Administrative Officer and Executive Sponsor of the RBS Multicultural Network, recently hosted an event in discussion with Eric Holder, the first black US Attorney General. They discussed career, ethnicity, diversity and even a little bit of politics. At the event, Eric Holder shared his wisdom and experience with attendees from the RBS Executive committee and RBS Multicultural Network. Simon McNamara blogs about his experience meeting Eric, a BAME role model, and why diversity is so important to RBS.