Global Entrepreneurship Week 17- 23 November
Global Entrepreneurship Week begins on Monday 17 November with RBS and NatWest involved in over 40 events around the UK throughout the week.
The theme of this year's week is 'Get Connected', building on the 2013 theme to 'Take a step forward'. The focus is on encouraging entrepreneurs to reach out and make the right connections, and to leverage these to support and facilitate starting in business.
During the week, RBS and NatWest will run a series of events including conferences, financial literacy programmes and enterprise education activities, directly engaging with SME businesses and entrepreneurs to support them taking the next step.

So far in 2014 RBS has already supported over 68,000 budding entrepreneurs over 1,700 events and has announced a commitment to open 8 regional business accelerator hubs as part of the partnership with Entrepreneurial Spark.
In Birmingham, the location of the first Accelerator Hub (currently open for applications), Entrepreneurial Spark powered by NatWest kicked off Global Entrepreneurship Week with
'#Pitchoff, a free event to inspire entrepreneurs to grow their businesses.
The event saw Levi Roots, founder of Reggae Reggae Sauce, share his 'Secret Sauce' for building a successful business.

Professor Jim Duffy, CEO at Entrepreneurial Spark® said:

"We are all really excited to have Levi Roots on board – he is an icon. Since we announced that we were opening our free business accelerator hub in Birmingham we have met some great people from the business community here so we are looking forward to meeting many more during Global Entrepreneurship Week. We've put on a packed agenda for the #PitchOff event that will offer inspiration as well as very practical help on how to grow your business."

As well as the Key note speech from Levi Roots, there is a packed agenda of inspiring sessions on the topic of raising investment, as well as a pitching competition for attendees with prizes including a spot in the Birmingham Hub and advertisement of their business in local NatWest branches.

Ian Cowie, Chairman of SME Banking, said: "The events and activities that our people are running during Global Entrepreneurship Week highlight our strong commitment to support enterprise across the UK. We can be proud that wherever people are doing business, we're never far away - whether that's through empowering people to get started in business through our Inspiring Enterprise programme; promoting social enterprises through our community banking team or hosting start-up surgeries and clinics through our team of regional enterprise managers."

Related articles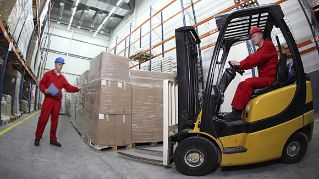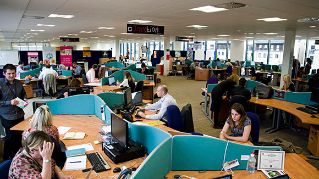 We're now NatWest Group
Come and visit us for all our latest news, insights and everything NatWest Group.