Preparing for interest rate rises
Economist Sebastian Burnside talks about our customer research
No matter where you get your news from, you'll know that interest rates are a hot topic in the UK right now. Across the media there is mounting speculation on when the Bank of England will raise rates with experts queuing up to give their opinions and predictions.
For many people rising interest rates will be a great relief. Savers have had to wait a long time to see a real return on their money. But for others, particularly for people with mortgages or business debts, the prospect of rising rates is a cause of anxiety. And that anxiety isn't helped by the fact that no-one knows for sure what interest rates will be in the future - worries have not been entirely alleviated by recent commentary that the rise could still be some way off.
When interest rates do rise it will be an important moment, not just for the economy, but for the finances of millions of our customers. That's why I'm pleased to be leading the major piece of research into this topic that Ross McEwan announced last week. The research we're starting will help us understand what people think about interest rate rises and how we can best prepare for the event. It is a complex topic and we want to get it right for our customers.
We'll be looking for answers to a variety of questions:
How much weight do people put on what might happen, as opposed to what they expect to happen?
What's the best way to talk to people about changing interest rates? Are leaflets effective or is this a topic that needs a conversation?
What is it that motivates people's decisions? How do they weigh up reducing risk against other priorities?
This is important – it affects millions of UK households and businesses. That's why we'll be sharing the results with consumer groups, the regulator, and the wider banking industry early next year.
You can follow updates from the RBS Economics team on Twitter here: @RBS_Economics
You can follow updates from RBS on Twitter here: @RBSGroup
Latest news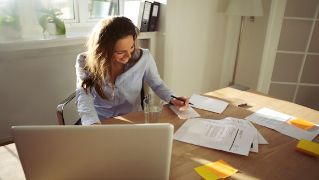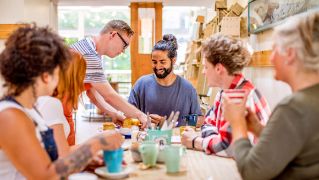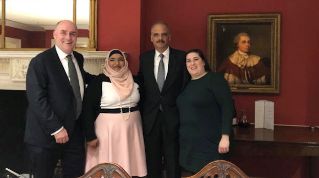 RBS Multicultural Network meets Eric Holder, 82nd US Attorney General
Simon McNamara, RBS Chief Administrative Officer and Executive Sponsor of the RBS Multicultural Network, recently hosted an event in discussion with Eric Holder, the first black US Attorney General. They discussed career, ethnicity, diversity and even a little bit of politics. At the event, Eric Holder shared his wisdom and experience with attendees from the RBS Executive committee and RBS Multicultural Network. Simon McNamara blogs about his experience meeting Eric, a BAME role model, and why diversity is so important to RBS.