RBS meets FCA requirement on arranged payments
Today the Payments Council, working alongside the Financial Conduct Authority (FCA) has announced an expansion of the "retry system" introduced for Direct Debit and Standing Orders but RBS is already ahead of the curve.
The Payments Council and FCA have today announced that from September funds can be placed into an account up to 2pm which will reduce the likelihood of direct debits and standing orders being returned unpaid. This will mean fewer people receiving charges for going into unarranged overdrafts.
As part of our on-going commitment to serve our customer well we exceed this requirement. Our customers have until 2:30pm before a payment will be returned unpaid. On top of this, an RBS customer can minimise and avoid fees by signing up to text alerts which will be sent if:
• The customer doesn't have enough money in their account to cover a payment and it would be returned unpaid (resulting in a fee)
• The customer doesn't have enough money in their account to cover a payment which would result in them going into an unarranged overdraft and being charged a fee
• The customer is already using an unarranged overdraft and we were unable to send them an alert in advance (due to the customer being out of reach)
• The customer has been using an unarranged overdraft for five or more consecutive days
Latest news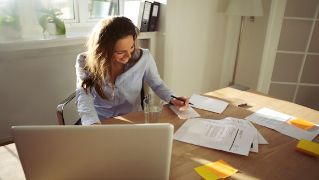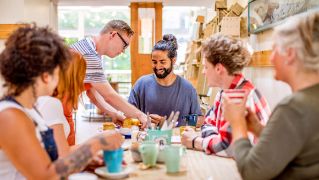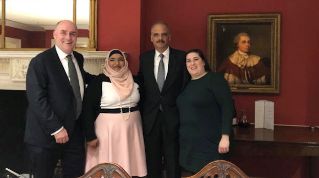 RBS Multicultural Network meets Eric Holder, 82nd US Attorney General
Simon McNamara, RBS Chief Administrative Officer and Executive Sponsor of the RBS Multicultural Network, recently hosted an event in discussion with Eric Holder, the first black US Attorney General. They discussed career, ethnicity, diversity and even a little bit of politics. At the event, Eric Holder shared his wisdom and experience with attendees from the RBS Executive committee and RBS Multicultural Network. Simon McNamara blogs about his experience meeting Eric, a BAME role model, and why diversity is so important to RBS.