East Midlands is fastest growing in 2014: RBS Regional Growth Tracker
The second RBS Regional Growth Tracker shows that the East Midlands is the fastest growing English region in 2014 and four regions: the East Midlands, London, the South East and the South West have now grown bigger than their pre 2008 peak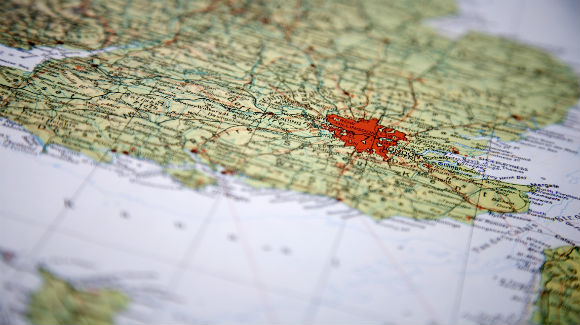 The tracker, launched in May this year, is put together by RBS economists to track growth across nine English regions. All nine regions grew in Q2 2014 and, while London was the fastest growing region for that quarter, it is the East Midlands that has grown most over the last year.
Download the full report:
RBS Regional Growth Tracker - Q2 2014 (PDF 2.2MB)
Rupert Seggins from the RBS Economics team comments:
The second RBS Regional Growth Tracker shows that the recovery is proving to be a broad based one, with all nine English regions growing for the sixth consecutive quarter. Our tracker shows that it is the East Midlands that has been leading the way over the past 12 months. Despite a recovery in UK output to its pre-crisis level, only four English regions have passed this milestone. These are: London, the East Midlands, the South West and the South East. We expect most other regions to follow suit in H2.
Watch Rupert Seggins discuss the Regional Growth Tracker's findings
If the first three months of the year was a manufacturing story, the second has been a services one with the top three service sectors being professional; scientific & medical, administrative & support and distribution & transport services. By our estimates it was the regions in which these sectors are very important to the local economy that did particularly well.
But it has been the East Midlands that has been standing out from the pack in the last 12 months. The region has shared in the recovery in professional, scientific and technical services, but stood out from the pack thanks to the performance of its retail and distribution industries. Its advanced manufacturing sector has also been roaring along. The region also benefits from an inherent productivity advantage over most of its peers, which has further boosted growth.
At a local area level, Hertfordshire took the top spot shared with the West and North West outer boroughs of London. The success is not just confined to the South. Areas such as Warwickshire, North Northamptonshire, Leicestershire, Warrington and East Cheshire have all been among the very strongest growing in England.
More growth has meant more jobs, with large falls in unemployment over the past year in all UK regions, in particular in the Midlands. For regions such as the North East, which has been growing more slowly than the UK average for the past six months, the jobs are coming back, but the recovery is taking longer.
Methodology
The RBS Regional Growth Tracker is put together by Royal Bank of Scotland economists to estimate and track growth across nine regions of England as well as smaller local areas. We calculate our growth estimate by taking the UK growth rate of each sector and weighting them by the sector shape of each region's economy. We then make an adjustment for each region's historic competitiveness. This reflects each region's inherent strengths/weakness, and the fact that some have tended to grow more quickly/slowly than their sector shape implies they "ought" to have done. Differences are small from quarter to quarter, but can become large over time.
Disclaimer
This material is published by The Royal Bank of Scotland plc ("RBS"), for information purposes only and should not be regarded as providing any specific advice. Recipients should make their own independent evaluation of this information and no action should be taken, solely relying on it. This material should not be reproduced or disclosed without our consent. It is not intended for distribution in any jurisdiction in which this would be prohibited. Whilst this information is believed to be reliable, it has not been independently verified by RBS and RBS makes no representation or warranty (express or implied) of any kind, as regards the accuracy or completeness of this information, nor does it accept any responsibility or liability for any loss or damage arising in any way from any use made of or reliance placed on, this information. Unless otherwise stated, any views, forecasts, or estimates are solely those of the RBS Group's Group Economics Department, as of this date and are subject to change without notice.
We're now NatWest Group
Come and visit us for all our latest news, insights and everything NatWest Group.