Yorkshire businesses gear up for Tour de France
The world's most famous cycle race, Le Tour de France, comes to Yorkshire this weekend and, with well over a million people expected to visit the county, the event is providing a boost for many of the region's businesses.
Managing director, Rick Peacock, who set up the business said: "We are passionate about cycling and these additional shops will sell merchandise similar to our existing premises. It's an exciting time for the business with Le Tour Yorkshire fast approaching."
Liam Kane, regional director for NatWest commercial banking in Yorkshire said: "You can feel a real buzz around the region ahead of the race weekend and I'm delighted that we've been able to help so many local businesses take full benefit of the Tour coming to Yorkshire. It's a busy and high profile time and I want to wish all of our customers well for the weekend."
Event Infrastructure and Branding Group based in Hipperholme, Halifax secured the contract to install in excess of 20,000 barriers and fences along the course of the UK stages of the Tour, more than 50km of barriers in total. EIB have previously supported other high profile events in the UK including the London marathon, the 2012 Olympics and the Tour of Britain.
The company's support extends to a mobile grandstand to allow spectators to watch from the start line in Leeds as well as bike racking which will provide secure parking for 3000 bicycles across the region. EIB were supported by NatWest and Lombard to help meet the demands of resourcing for such a high profile event.
Chris Powell, owner and managing director at EIB said: "This is a big undertaking; the operation will require 400 labour days as well as a large fleet of vehicles and fork lift trucks to transport and install the barriers right across the region.
"We are well used to dealing with this type of event and, being Halifax based, this is right on our doorstep. I'm delighted it's coming to Yorkshire and proud to be involved. I think it's fantastic that local businesses are benefitting from the Tour."
Meanwhile in Harrogate, NatWest commercial customer, Crimple Hall has undergone a significant development as well as helping the town join the spirit of the race by installing four giant cycles at its Leeds Road site. The new look venture has been formed by bringing together the former Harrogate Antiques Centre and Brookside Nurseries to create one site under the Crimple Hall brand.
The transformation of the premises has included the installation of a new 140 covers restaurant, gift stalls and art gallery which all opened earlier this week just in time for the race. The improvements were supported with the help of relationship manager, Chris Matthewman and NatWest's commercial banking team in Harrogate who proactively contacted Crimple Hall to offer additional funding.
Graham Watson, CEO at Crimple Hall, said: "It's a fantastic opportunity to see the Tour coming to Yorkshire, I'm really excited about it. We have been asked to support the Grand Depart dinner at the Royal Hall on behalf of Rudding Park hotel and we are creating a 20ft piece of cycling related artwork made entirely from vegetables. Chris and the team at NatWest have been very supportive of us and we've got even more ambitious plans in the pipeline for the future."
It's expected that Yorkshire's hosting of the Tour de France will leave a legacy of cycle enthusiasts and, in anticipation of that, one Otley based retailer, Chevin Cycles, has opened two new shops ahead of the race; one in Harrogate and one in Skipton.
The 40 year old business employs 20 people and the expansion, for which a loan was secured through NatWest, has created 15 jobs. The route of the Tour de France will also pass by the front doors of both of the new stores.
Latest news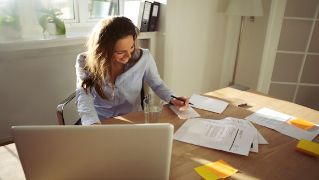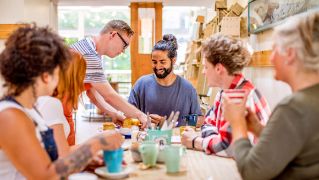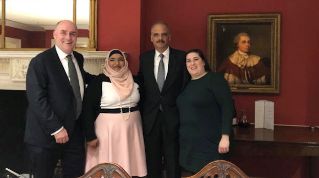 RBS Multicultural Network meets Eric Holder, 82nd US Attorney General
Simon McNamara, RBS Chief Administrative Officer and Executive Sponsor of the RBS Multicultural Network, recently hosted an event in discussion with Eric Holder, the first black US Attorney General. They discussed career, ethnicity, diversity and even a little bit of politics. At the event, Eric Holder shared his wisdom and experience with attendees from the RBS Executive committee and RBS Multicultural Network. Simon McNamara blogs about his experience meeting Eric, a BAME role model, and why diversity is so important to RBS.