Business lending: deals of the month
Each month we profile five of the key deals supported by RBS and NatWest business teams around the UK.
NutraHealth
Location
Kings Norton, Birmingham, and Swadlincote, Derbyshire
Amount lent
More than £20m, including a £15 million lending facility from RBS Invoice Finance
Key individuals involved: James Amery, group finance director for NutraHealth and Matt Broomfield, corporate development manager for RBS Invoice Finance
Why
The lending package will enable NutraHealth to boost sales of over-the-counter pharmaceuticals, increase exports and launch new product lines under its four operating companies ‒ BioCare, Natural Wellbeing, Brunel Healthcare Manufacturing and Max Healthcare.
Little Street - Pic
Location
Frimley
Amount lent
£15,000
Key individuals involved
Little Street founders Hannah and Shay Elbaum and NatWest relationship manager Joanne Brown
Why
To launch a role-play based play centre for young children, creating six new part-time jobs. Play areas within the centre will include a child sized supermarket, café, beauty salon, medical centre, construction site and theatre.
Vulcan Refractories
Location
Cheadle, Staffordshire
Amount lent
£1m
Key individuals involved
Gary Dukes, Managing Director of Vulcan Refractories and Richard Dennis, Relationship Manager for NatWest.
Why
The company, which manufactures refractory and infra-red heating systems, plans to double turnover within four years and increase productivity by 20% following an extensive refurbishment of its 20,000 square foot premises.
Latest news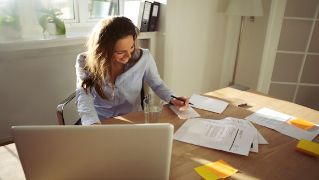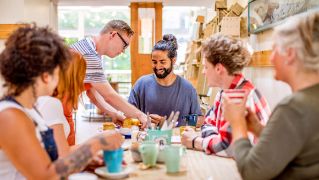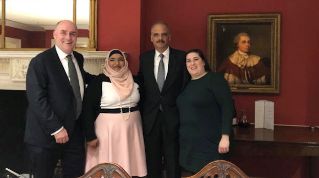 RBS Multicultural Network meets Eric Holder, 82nd US Attorney General
Simon McNamara, RBS Chief Administrative Officer and Executive Sponsor of the RBS Multicultural Network, recently hosted an event in discussion with Eric Holder, the first black US Attorney General. They discussed career, ethnicity, diversity and even a little bit of politics. At the event, Eric Holder shared his wisdom and experience with attendees from the RBS Executive committee and RBS Multicultural Network. Simon McNamara blogs about his experience meeting Eric, a BAME role model, and why diversity is so important to RBS.