Business lending: deals of the month
Each month we profile five of the key deals supported by RBS and NatWest business teams around the UK.
The deals this month include a £20m package to enable expansion of an independent dairy, a £200,000 loan to build a new boudoir for pigs, and £24,000 for the refurbishment of a new northern Italian restaurant in Bristol.
Graham's The Family Dairy
Location
Bridge of Allan
Amount lent
£20m, comprising £7.7m from RBS, £8m from RBS Invoice Finance and £4.8m from its dedicated asset finance arm, Lombard
Key individuals involved
Robert Graham, managing director of Graham's The Family Dairy, and RBS Regional Marketing Director Eddie Rintoul
Why
The company is keen to build on its impressive 20% annual growth during the past 15 years by expanding south of the border, investing more in its cream and butter markets and developing new product lines under the award winning Graham's brand.
Just Costs
Location
Manchester
Amount lent
£1.1m
Key individuals involved
Paul Shenton, Managing Director of Just Costs and a dual qualified barrister and solicitor, and NatWest Relationship Manager Aldo Palazzo, who specialises in professional services
Why
Just Costs was established in 2006 to help law firms throughout the UK with costs recovery and now has 350 clients served by 100 staff and a turnover of £5.4m in 2013. The firm has already recruited 29 new staff to help continue its growth but wants to create 30 more jobs, and is also on the acquisition trail, talking to other specialist costs firms.
Bella Vista
Location
Bristol
Amount lent
£24,000
Key individuals
Chefs and restaurant founders Petrit Krasniqi and Adnand Zaganjori, and NatWest business specialist Adam Elliott
Why
After 10 years of working together, Krasniqi and Zaganjori have used the money to refurbish and launch their own restaurant with a terrace by the river in the heart of Bristol.
Latest news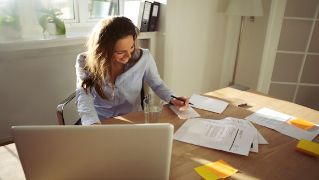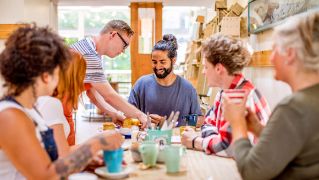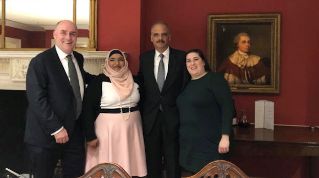 RBS Multicultural Network meets Eric Holder, 82nd US Attorney General
Simon McNamara, RBS Chief Administrative Officer and Executive Sponsor of the RBS Multicultural Network, recently hosted an event in discussion with Eric Holder, the first black US Attorney General. They discussed career, ethnicity, diversity and even a little bit of politics. At the event, Eric Holder shared his wisdom and experience with attendees from the RBS Executive committee and RBS Multicultural Network. Simon McNamara blogs about his experience meeting Eric, a BAME role model, and why diversity is so important to RBS.