Sterling is running out of steam
Sterling has had a good run against the dollar but it can't last much longer. The pound has risen to five-year highs on growing expectations of an early UK rate rise and more dovish comments from the Federal Reserve.
But events on both sides of the Atlantic could upset the consensus, says Paul Robson, senior FX strategist at RBS.
He says that investors expect a tightening labour market in the UK to accelerate wage inflation and force the Bank of England to raising interest rates early next year.
But in an article on RBS Insight, Robson argues that this view overlooks important shifts in Britain's labour market that undermine wage growth and lower the chances of an early rate rise. Long-term issues such as household debt and Britain's large and persistent trade deficit also diminish the pound's allure.
Latest news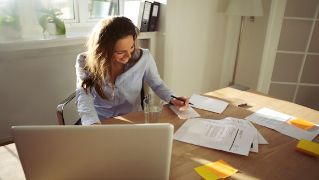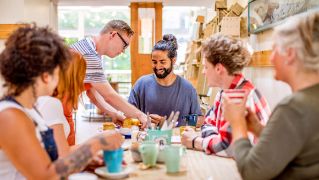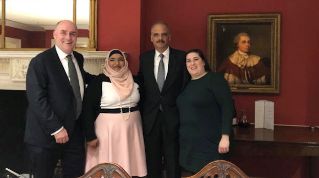 RBS Multicultural Network meets Eric Holder, 82nd US Attorney General
Simon McNamara, RBS Chief Administrative Officer and Executive Sponsor of the RBS Multicultural Network, recently hosted an event in discussion with Eric Holder, the first black US Attorney General. They discussed career, ethnicity, diversity and even a little bit of politics. At the event, Eric Holder shared his wisdom and experience with attendees from the RBS Executive committee and RBS Multicultural Network. Simon McNamara blogs about his experience meeting Eric, a BAME role model, and why diversity is so important to RBS.