RBS supports the International Festival for Business 2014
RBS is supporting UK Trade & Investment to deliver six events at the 2014 International Festival for Business.
The festival, which runs across seven weeks during June and July in Liverpool, is the largest concentration of business events in the world during 2014. The Government considers it to be a key part of its strategy for rebalancing the economy and achieving its export and investment objectives.
The 50 day festival, which is expected to attract business delegates and trade intermediaries from around the world, will offer 150 business focused events, spanning seven broad themes. These are:
Cities, enterprise and urban business
Creative and digital industries
Financial and professional services
Higher/further education and research
Low carbon and renewables
Manufacturing, science and technology
Maritime, logistics and energy
Events range from major international conventions to exhibitions, master classes and work shops.
Attendees will have many networking opportunities at award ceremonies, dinners, business breakfasts and 'meet the buyer' events. At each event they will have the chance to meet exhibiting companies, experts, trade bodies and intermediaries, generating new ideas and contacts to develop their business.
They will also have the opportunity to be matched up with potential customers, suppliers and investors through IFB 2014's free business brokerage service.
Angela Potter, Managing Director, Transaction Services UK says: "International events, such as the IFB, offer huge opportunities for UK firms to find new income channels and secure better deals with suppliers.
"Our presence at this event strengthens our relationship with strategic partners such as the UKTI, provides us with a unique opportunity to speak to customers who are hungry for growth, and enables us to deepen our understanding of what customers need when looking to trade with the rest of the world."
Find out more about the six UKTI events supported by RBS and how to book a place by visiting the event calendar or by following the links:
Latest news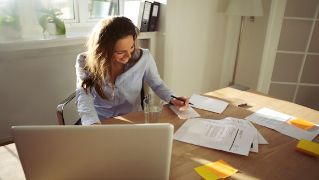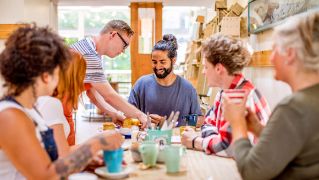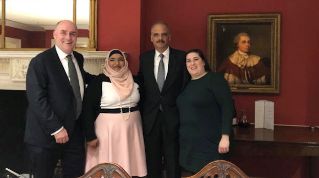 RBS Multicultural Network meets Eric Holder, 82nd US Attorney General
Simon McNamara, RBS Chief Administrative Officer and Executive Sponsor of the RBS Multicultural Network, recently hosted an event in discussion with Eric Holder, the first black US Attorney General. They discussed career, ethnicity, diversity and even a little bit of politics. At the event, Eric Holder shared his wisdom and experience with attendees from the RBS Executive committee and RBS Multicultural Network. Simon McNamara blogs about his experience meeting Eric, a BAME role model, and why diversity is so important to RBS.