Tracking local growth: New RBS quarterly figures launched
'What does that mean for my region?' is a frequent question asked of the RBS economists as they travel the country speaking to RBS and NatWest business customers from around the UK.
It is the question that led senior economist, David Fenton, to devise the RBS Regional Growth Tracker which launches today estimating quarterly growth across all of the English regions.
The RBS Regional Growth Tracker provides new and detailed analysis of growth in regional economies and key cities across England. The research uses quarterly GDP figures, together with RBS analysis, to produce growth estimates for the English regions and 99 local areas.
The first quarterly figures show that strong growth in key sectors like manufacturing and retail has helped all nine English regions record economic growth for the fifth consecutive quarter.
David Fenton says: "We speak to hundreds of business customers each year, the length and breadth of the country. Everywhere we go, there is always a keen interest in how their local economy is performing and how the current performance of the UK economy affects them. We are launching this tracker to address that and provide some local analysis. We've taken the UK growth rate of each sector and weighted them by the sector shape of each region's economy to calculate growth estimates for each area.
Encouraging signs
"It's really encouraging that all regions made a strong start to the year, with output increasing for the fifth consecutive quarter. These figures suggest that we're finally seeing economic growth take a firm hold in the UK economy.
"The East Midlands took top spot in Q1. This largely reflects its sector shape, as manufacturing accounts for an above-average share of the East Midlands economy, and was one of the fastest-growing sectors at a national level in Q1. The secrets of the East Midlands' success were the Food & Drink and Rubber & Plastic sectors, with a dose of retail therapy for good measure.
"The biggest surprise is probably the last-place finish for the North West, given that it grew second fastest in Q4 2013. This slip chiefly reflects the importance of pharmaceuticals to the North West economy, and that the sector was among those performing worst in Q1 at a national level. However, if we take a longer-term view, the North West comes out much more favourably. It had the third-fastest year-on-year growth rate, reflecting a strong performance in the second half of 2013.
Pre-crisis peaks surpassed
"We estimate that London and the East Midlands surpassed their pre-crisis peaks in activity last year. The South East and the South West were essentially at their peaks in Q1 2014. We think the West Midlands has the most ground to recover since its economy peaked in 2008.
"Turning to the local areas, more surprising locations stood out as real success stories in Q1, such as Central Bedfordshire because of its prominent fast-growing sectors like real estate, construction and retail. In fact, according to our analysis, Hertfordshire, Luton and Thurrock, all based in the East of England, made the top ten strongest growing local areas in Q1.
"Looking towards the next tracker update, business surveys suggest that manufacturing remained buoyant in April. If this momentum is sustained, then we'd expect to see regions with a relatively large manufacturing sector come out on top again. Having come out on top in Q4 2013 as well, we may see a hat-trick from the East Midlands in Q2, while the North West and North East will have the most room for improvement."
You can download the Regional Growth Tracker press releases below:
Latest news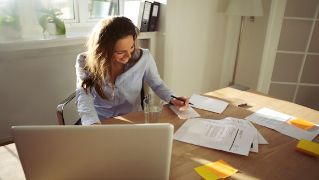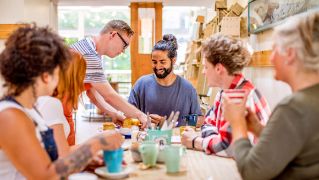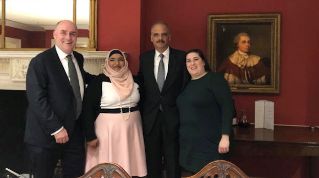 RBS Multicultural Network meets Eric Holder, 82nd US Attorney General
Simon McNamara, RBS Chief Administrative Officer and Executive Sponsor of the RBS Multicultural Network, recently hosted an event in discussion with Eric Holder, the first black US Attorney General. They discussed career, ethnicity, diversity and even a little bit of politics. At the event, Eric Holder shared his wisdom and experience with attendees from the RBS Executive committee and RBS Multicultural Network. Simon McNamara blogs about his experience meeting Eric, a BAME role model, and why diversity is so important to RBS.