27,000 access online business lending advice
Through listening to customer demands, RBS is making a real difference to how customers are served and interact with the bank.
Along with increasing the number of experienced bank and relationship managers in frontline roles, the bank's digital offering has been developed in order to make things as convenient as possible for customers. In this vein, February saw RBS and NatWest launch a new online business portal providing all the essential information businesses need if they are thinking about applying for a business loan.
Since launch, the site has attracted over 27,000 visitors with users spending more than 7 minutes on it and over 800 people using the site to apply for a business loan online.
Step by step guide
Before starting a loan application, it's good to know how the process works, what is expected of you as the customer, the bank and the likely timings involved. The website provides a simple step by step guide to how the bank's lending works and what information is needed to make a lending decision. A checklist provided on the site ensures people have all the relevant documents to hand, allowing the process, and ultimately the lending decision, to be turned around more quickly.
RBS has also launched a new 'loans online' application process for sole trader customers for loans under £25k, this site will be enhanced over the coming months in order to launch a full online loan application process for smaller end SMEs. In Q1 of 2014 lending to SME's was £2.5bn, up 23% on Q1 in 2013 and this online facility is part of RBS' commitment to make all but the most complex loan decisions within five days by the end of 2014.
The online application facility will be extended to larger SMEs over the course of 2014.
Latest news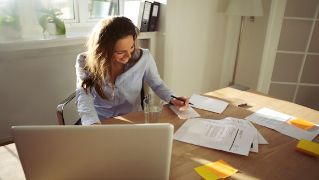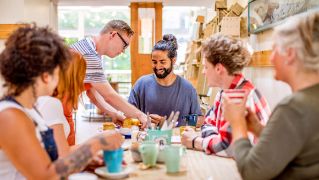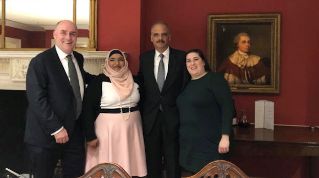 RBS Multicultural Network meets Eric Holder, 82nd US Attorney General
Simon McNamara, RBS Chief Administrative Officer and Executive Sponsor of the RBS Multicultural Network, recently hosted an event in discussion with Eric Holder, the first black US Attorney General. They discussed career, ethnicity, diversity and even a little bit of politics. At the event, Eric Holder shared his wisdom and experience with attendees from the RBS Executive committee and RBS Multicultural Network. Simon McNamara blogs about his experience meeting Eric, a BAME role model, and why diversity is so important to RBS.