Ulster Bank: Proud Supporter of Female Entrepreneurship
Ulster Bank is a proud supporter of female entrepreneurship and always ready to help business, says Ellvena Graham, Head of Ulster Bank Northern Ireland.
Speaking at Inspiring Your Success, an Ulster Bank event in Belfast to coincide with RBS Focused Women's Week, Graham said: "Recently we announced that we have dedicated £1 billion for business lending this year and held support and networking events across Northern Ireland to help companies in planning for 2014 and beyond."
Other speakers at the event included Kate Marshall, Chairperson of Women In Business Northern Ireland, Anne McReynolds, CEO of The Mac and Lorna Robinson, Managing Director of Cloughbane Farm Food.
Magic ingredient
Passion is the magic ingredient for small and medium sized businesses, according to Mary Ann O'Brien, founder of Ireland's chocolate brand Lily O'Brien's.
Speaking at a second Inspiring Your Success in Dublin, O'Brien said support from Ulster Bank has also proved very important in establishing and growing her business.
She explained how her Co. Kildare business, which employs more than 260 people at peak production times, could potentially double in size following a recent investment deal backed by Ulster Bank. Lily O'Brien's has been a customer of Ulster Bank for over 20 years and the bank provided term facilities and invoice financing facilities.
Gemma Lynch, Director of Corporate and Institutional Banking at Ulster Bank said the bank was delighted to be able support significant expansion of Lily O'Brien's: "Ulster Bank is committed to understanding the needs of business women and fostering female talent across all areas of Irish Business.
"Every year, more and more women take the step of starting their own business. We pride ourselves on being a bank that supports female entrepreneurship and female business leaders."
Business Women Can
To help women across Ireland who are establishing their own enterprises, Ulster Bank has established Business Women Can, a mix of online and local support which aims to offer help and understanding on the specific challenges to women starting, running or managing businesses.
Latest news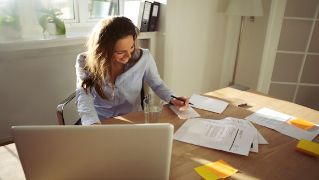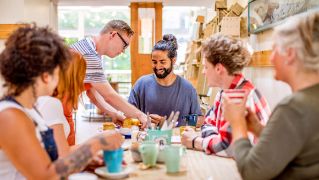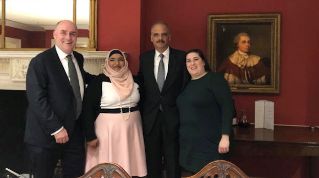 RBS Multicultural Network meets Eric Holder, 82nd US Attorney General
Simon McNamara, RBS Chief Administrative Officer and Executive Sponsor of the RBS Multicultural Network, recently hosted an event in discussion with Eric Holder, the first black US Attorney General. They discussed career, ethnicity, diversity and even a little bit of politics. At the event, Eric Holder shared his wisdom and experience with attendees from the RBS Executive committee and RBS Multicultural Network. Simon McNamara blogs about his experience meeting Eric, a BAME role model, and why diversity is so important to RBS.