SME manufacturers benefit from Asset Based Lending
SME manufacturing businesses use assets to optimise capital thanks to RBS Invoice Finance, which offers its Asset Based Lending to companies with a turnover of £10million plus.
RBS Invoice Finance are working with SME manufacturers with a turnover above £10million to provide Asset Based Lending (ABL)
Working alongside NatWest & RBS Manufacturing team to provide complete package for customers
Further recognition of ABL as an established mainstream lending option for UK businesses
In a recovering economy access to working capital is vital, and ABL allows companies to release the value tied up in certain assets such as the company's receivables and inventory by borrowing against that value. It also increases as assets grow and can offer flexibility for growing businesses.
The announcement from RBS Invoice Finance sees manufacturing businesses with a turnover of £10million and above able to access this form of funding and making it more economically viable for them. It signals further demand for this flexible and agile solution which has already been successfully used by RBS Invoice Finance customers with a turnover of £25million plus.
SME customer ambitions
John Hunter, Regional Managing Director at RBS IF, said: "In the five years that we have offered ABL, we have advanced over £1billion to our larger customers who regularly use the facility to manage cash flow and growth. We are now in a position to support our SME customers with this and help them to achieve their ambitions without slowing growth or raising equity."
RBS Invoice Finance has already worked with many SMEs clients in the last year following a successful pilot in the Midlands & East of England to provide ABL funding.
Mark Eastwood, Head of Manufacturing for Commercial Banking at NatWest and RBS, said: "ABL is ideal for manufacturing companies who need to hold large amounts of inventory which can put a strain on cashflow - especially in a period of growth in turnover. It is a great way for manufacturers to reach their growth potential and maximise their available working capital and I'm delighted that we can now support smaller manufacturers who make such a significant contribution to the UK – and global – economy."
Security may be required. Product fees may apply.
ANY PROPERTY USED AS SECURITY, WHICH MAY INCLUDE YOUR HOME, MAY BE REPOSSESSED IF YOU DO NOT KEEP UP REPAYMENTS ON A MORTGAGE OR OTHER DEBT SECURED ON IT.
Related articles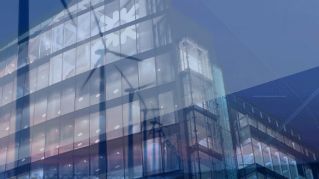 We're now NatWest Group
Come and visit us for all our latest news, insights and everything NatWest Group.