RBS Innovation Gateway provides trial sites for inventors
RBS is offering SMEs, innovators and inventors with pioneering ideas on resource efficiency the opportunity to test their ideas on RBS property.
RBS is offering SMEs, innovators and inventors with pioneering ideas on resource efficiency the opportunity to test their ideas on RBS property.
In partnership with sustainable business network 2degrees, RBS is launching the RBS Innovation Gateway, a new initiative that will provide innovators, inventors and SMEs with the chance to trial innovative ideas on resource efficiency in a test bed environment, positioning them for wider success in the market.
Inventors with paper-based, garage-tested or market ready solutions for water and energy consumption and waste production will have the opportunity to road-test their ideas on one of 2500 retail and commercial buildings in the UK belonging to the RBS estate, as well as access new routes to market.
Reduced impact
The trials also mean the RBS estate will have less impact on natural resources. Existing technology and solutions are expected to help RBS achieve 25% of its resource efficiency goals, and Innovation Gateway will help the bank work towards the next 75%.
"Our aim and aspiration through the Gateway is to unlock new innovation in the SME community that contributes towards a more resource efficient future," said Chris Sullivan, Deputy CEO of the Royal Bank of Scotland.
"Supporting the SME community is a key objective for our business. We continue to maintain a keen focus on establishing business practices that are socially, economically and environmentally sustainable and ethical."
More sustainable
To help build the platform, which will bring together SMEs, innovators, inventors and subject matter experts, RBS has engaged the expertise of 2degrees, the world's leading community for sustainable business that helps major corporations cut costs, reduce risk and grow by being more sustainable.
Sullivan said: "We have worked together across the bank and with 2degrees to help SMEs gain credible endorsement for their ideas. This could give them a clearer route to the marketplace. And at the same time, RBS benefits from a diverse range of solutions to fulfil a clear business need - to be more resource and cost effective."
Dr Douglas Crawford-Brown, Director, Cambridge Centre for Climate Change Mitigation Research, Department of Land Economy, University of Cambridge, welcomed the initiative:
"While there are solutions to a low carbon world available, many remain costly and ineffective. Innovation in materials and energy are therefore crucial to the world's sustainability goals. The Innovation Gateway places RBS at the forefront of supporting this innovation."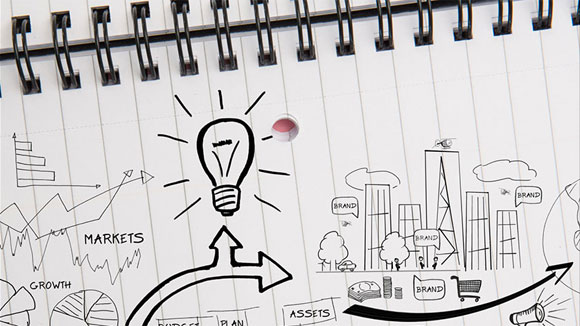 Trial in action
RBS has already trialled energy efficiency pilots in five of its car parks with the highest energy consumption as part of its Enviropark project.
The bank worked with Morgan Hope Lighting and MITIE Facilities Management to reduce electrical consumption by changing the lighting fittings in the car parks.
The installation of 3-stage dimmable fittings with microwave sensors produced savings of £74,353 and 297 tonnes of CO2 a year, without compromising health and safety.
The Enviropark project will be rolled out to another 15 buildings during 2014 and RBS will carry out a feasibility study of the installation of photovoltaics in the Gogarburn car park roof with the aim of creating its first carbon neutral car park.
The RBS Innovation Gateway is accessible to the general public - visit the site to submit your ideas. Applications to the scheme must be submitted by 30 April 2014.
More information on RBS Innovation Gateway.
Related articles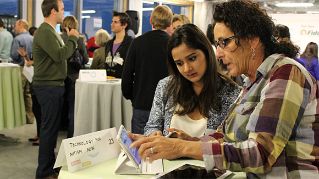 We're now NatWest Group
Come and visit us for all our latest news, insights and everything NatWest Group.