Budget 2014: good news for savers and homebuyers
RBS welcomes moves in the 2014 Budget to improve terms for savers and sustain the recent increase in mortgage availability for homebuyers.
Chancellor George Osborne announced that in a move to simplify individual saving accounts (Isas), cash and stocks and share Isas would be merged in a single new account.
The annual allowance would rise to £15,000, an increase of £3,480 on the current maximum, on July 1. The Junior Isa allowance will rise to £4,000.
Savers will also be allowed to transfer money from stocks and shares Isas to cash Isas for the first time.
David Crawford, Head of Savings at RBS and NatWest, said: "We fully support moves to make ISA saving simple and more flexible.
"The increased tax free allowance is positive news for Britain's savvy savers and those who are keen to start growing a nest egg. The ability to switch out of Stocks and Shares ISAs into Cash ISAs will really help those who are reaching retirement and seeking more stability."
Mortgage help
The Chancellor also confirmed that the Help to Buy: equity loan scheme, the first part of a government backed mortgage lending scheme designed to help borrowers with small deposits to get new build homes through participating housebuilders, will be extended until 2020.
RBS and NatWest committed to the scheme when it launched in April 2013.
Lloyd Cochrane, Head of Mortgages for RBS and NatWest, said: "A home is the most important asset many of us will ever buy. For some people it doesn't matter how much they save each month, that first step on the ladder, or that chance to move to a bigger home sometimes isn't possible without a bit more help.
"We're committed to the Help to Buy: equity loan scheme and pleased to see it extended. This is a positive step to continue to stimulate house building across the UK and will help more young people and families across Britain to buy their first home, or move to their next."
Latest news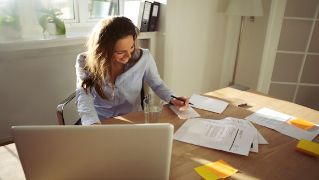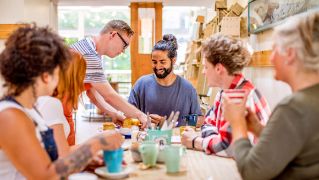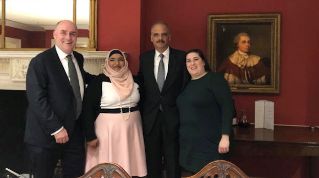 RBS Multicultural Network meets Eric Holder, 82nd US Attorney General
Simon McNamara, RBS Chief Administrative Officer and Executive Sponsor of the RBS Multicultural Network, recently hosted an event in discussion with Eric Holder, the first black US Attorney General. They discussed career, ethnicity, diversity and even a little bit of politics. At the event, Eric Holder shared his wisdom and experience with attendees from the RBS Executive committee and RBS Multicultural Network. Simon McNamara blogs about his experience meeting Eric, a BAME role model, and why diversity is so important to RBS.