Saving for a rainy day entirely on mobile
NatWest and RBS customers can now get an instant access savings account on the move in five minutes, and begin putting money away for a goal or for a rainy day.
NatWest and RBS customers with an iPhone or Android mobile can open and monitor a savings account through their Mobile Banking app
Customers can apply for an account on mobile or online in five minute
112,000 customers have already opened an account on mobile
Customers with an iPhone or Android mobile phone can apply for an instant access savings account through the NatWest or RBS Mobile Banking app.
112,000 savings accounts have been opened by customers on their mobile so far. iPhone customers were the first to be offered this option for Instant Saver and Cash ISA accounts late last year. Customers will see the option to open a savings account in their accounts or via the 'more' menu available in the Mobile Banking app.
There are now more ways to bank and save with NatWest and RBS than ever before, where and when is convenient for our customers. Around 2.7 million of our customers are using the mobile app and around 2.7 million are using only the Mobile Banking app, Online Banking or both for their day-to-day banking needs.
Head of Savings for NatWest and RBS, David Crawford, said: "Our customers are changing the way they bank with us. They want to be able to service their everyday banking needs - including saving for a rainy day - where and when it is convenient for them.
We know how important savings are to our customers and their families. They help pay for holidays, retirement, new cars, houses, education, as well as life's unexpected moments. Whatever they are saving for, we want to make it easy and to help them keep on top of achieving their goals".
Latest news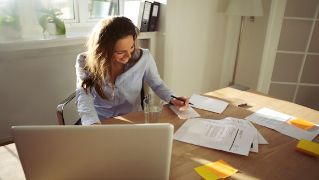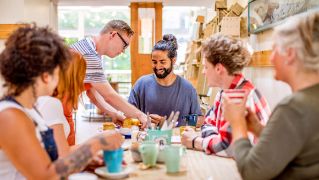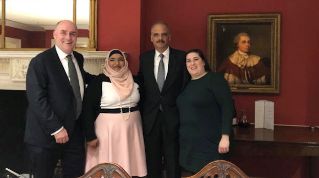 RBS Multicultural Network meets Eric Holder, 82nd US Attorney General
Simon McNamara, RBS Chief Administrative Officer and Executive Sponsor of the RBS Multicultural Network, recently hosted an event in discussion with Eric Holder, the first black US Attorney General. They discussed career, ethnicity, diversity and even a little bit of politics. At the event, Eric Holder shared his wisdom and experience with attendees from the RBS Executive committee and RBS Multicultural Network. Simon McNamara blogs about his experience meeting Eric, a BAME role model, and why diversity is so important to RBS.