Support for families and businesses affected by storms and floods
After announcing yesterday that three month mortgage payment holidays are available to customers with flooded homes, the Bank confirmed today the details of the scheme and the full support package available to customers impacted by floods.
Three month mortgage payment holidays through a dedicated helpline - 0800 408 0840
New overdraft or extension to existing overdraft or credit card limits
ATM withdrawal limit increases from £300 to £500
Customers of NatWest and RBS with flooded homes can access three month mortgage payment holidays through a dedicated helpline - 0800 408 0840 - and can keep their remaining mortgage payments the same simply by extending their mortgage term by 3 months.

Further support includes:
Customers can approach us for emergency help with new overdrafts or limit increases on existing overdrafts or credit cards - subject to credit checks - through NatWest Actionline on 0345 788 8444 or RBS Direct Banking on 0345 724 2424
We can offer an increase on ATM withdrawal limits from £300 to £500
Through NatWest and RBS Home Insurance policies, we can offer customers alternative accommodation should their home become inhabitable (up to £25k for Standard and £50k for Elite policyholders) and if customers' property is damaged, we have a 24-hour emergency helpline: 0845 601 3004. Over the last month, we have supported customers with 62 flood claims and 2625 storm claims
In the event a customer's debit card has been lost or destroyed due to flooding, they can access Emergency Cash either through our Mobile Banking app or our call centres, subject to available funds. Customers will be issued with a code to withdraw cash from one of our ATMs
NatWest and RBS are texting customers this morning who are impacted by the floods to make them aware of the helpline for financial assistance.
For businesses, the bank is sending specialist business support teams to affected areas in the coming weeks to help SMEs with short term financial problems as they conduct urgent repair work and deal with loss of trading income.
These moves are in addition to the RBS/NatWest £250m UK Storm Business Fund announced in January that can provide short-term, interest-free financing to help speed recovery for businesses affected by recent floods and gales. The fund is available to all businesses, not just those that are customers of RBS and NatWest.
RBS CEO Ross McEwan said:
"Thousands of families and businesses will battle short-term financial difficulties as they work to recover from the floods. RBS will stand by our customers and help them in any way we can. I hope the steps we are taking will make a meaningful difference to the communities that are working so hard to manage through the floods and then recover from them."
For more information please visit: UK Storm Business Fund
This information is not a financial promotion and is for media use.
Related articles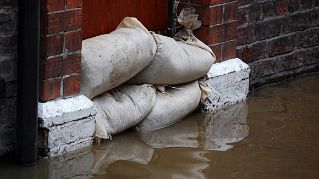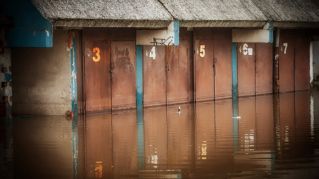 We're now NatWest Group
Come and visit us for all our latest news, insights and everything NatWest Group.