NatWest loan helps sheep farm expand
A sheep farm has expanded its farm shop to include a cafe with funding support from NatWest.
Highfield House Farm, based in Ashover in Derbyshire, has opened the café in response to customer demand, using a £70,000 loan secured through the bank's participation in the Government's Funding for Lending Scheme.
Farm owners David and Sylvia Prince and their son Matt combined the NatWest loan with a £70,000 grant from the Bolsover North East Derbyshire LEADER Programme to develop a 48-seat, 900-square-foot cafe. The new café has resulted in the creation of three jobs and is expected to increase the business' turnover by 33% in the first year alone.
The Princes have owned the 110-acre farm, which specialises in breeding pedigree sheep, since 1986, and opened the on-site farm shop 12 years later. The shop sells a wide range of local produce, including lamb, bacon – cured on the farm ‒ jam, chutney, honey, cheese, flour and vegetables.
Somewhere to sit and eat
David said: "With so many customers telling us they wanted somewhere to sit and eat, we knew there would be value in it. I approached Rachel from NatWest and she was very encouraging and helped us straight away."
David also secured a further £32,500 loan from NatWest to invest in a second wind turbine ‒ due to save the business £600 per month in energy costs.
Rachel Borlace, relationship manager for NatWest, said: "David, Sylvia and Matt had an exciting new project and we were more than happy to help. It's a great, well-loved family business and I'm proud to have supported them through this phase of growth."
Latest news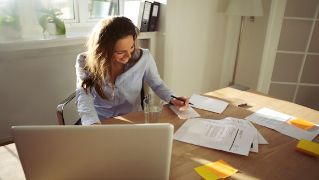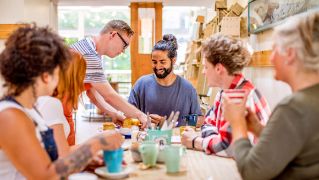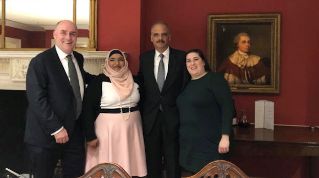 RBS Multicultural Network meets Eric Holder, 82nd US Attorney General
Simon McNamara, RBS Chief Administrative Officer and Executive Sponsor of the RBS Multicultural Network, recently hosted an event in discussion with Eric Holder, the first black US Attorney General. They discussed career, ethnicity, diversity and even a little bit of politics. At the event, Eric Holder shared his wisdom and experience with attendees from the RBS Executive committee and RBS Multicultural Network. Simon McNamara blogs about his experience meeting Eric, a BAME role model, and why diversity is so important to RBS.