A new direction
Today RBS is announcing a new plan with the ambition of building a bank that earns its customers' trust by serving them better than any other bank.
RBS will be a smaller, simpler and smarter UK focused bank that puts the needs of its customers at its core.
We want our customers to trust us more, and to do more business with us which, in turn, will improve the performance of the bank.
By 2020, we aim to be the number one bank for customer service and the most trusted bank in the UK.
We will put customers at the core
We are announcing a series of changes to the services and products we provide to UK personal and business customers.
We will stop offering different rates to customers online or in branch. Customers should be able to bank with us in the way that is best for them and not pay more for doing so
We will stop offering deals and products to new customers that we are not prepared to offer our existing customers. We have banned teaser rates on any product. This means, for example, that we will no longer offer 0% balance transfers for credit cards. These changes will start from mid-March
We will put hundreds of business bankers back on the high street in our branches to help small businesses open accounts, apply for loans, and get the help they need
We will stop confusing our customers with complicated language they cannot understand. By the end of this year we will be able to explain all of our personal and SME charges on one side of A4 in simple language
By the end of this year we will halve the number of personal and SME products on offer. We will make it easier for customers to choose a product that suits their needs best, rather than the needs of the bank
We will make all but the most complex small business lending decisions in five days, not five weeks
We will cut how long it takes to open a personal current account from five days to next day by the end of this year. Last year we reduced the time it takes to get a debit card to three days. And now, by the end of this year, you will have access to Mobile Banking and Online Banking within one day. We will also improve the process to open a personal current account online so customers can upload their identification, such as their passport, and open their entire account from home
We will be a much simpler bank for our customers
We will move from a bank with seven divisions and seven support departments to a bank with three customer businesses – personal, commercial, and corporate – supported by one shared support structure. By removing complexity and connecting the businesses we will be able to improve the things that matter to customers.
Personal & Business Banking
This business brings together personal customers with smaller business customers, so that we can better serve their needs. This will see business managers back on the high street. It will be led by Les Matheson and build on the progress already being made to simplify banking for personal customers.
Commercial & Private Banking
We are the biggest bank for UK business, and our ambition is to be the best. We know how important businesses and business owners are to the UK economy. They create wealth and jobs and we are placing them together to allow us to meet the financial needs of both. Alison Rose, previously Head of EMEA for Markets & International Banking, will become CEO of this business.
Corporate & Institutional Banking
In recent years we have narrowed the focus of our markets business. We now have a range of products that are well placed to serve the needs of our largest corporate and institutional clients, both in the UK and internationally. This brings UK corporate, international banking, and markets customers together in one place. Donald Workman, who has most recently been working as the bank's Head of Asia, will become Executive Chairman of this new business. Donald has extensive experience across the breadth of this new business.
Chris Sullivan will become Deputy Chief Executive. Chris has been with the bank for almost 40 years and will use his skills and experience to oversee the restructuring of the bank so that it works to the benefit of customers, before retiring next year.
We will be smaller
We will cut our cost base as we move from a structure fit for a global titan to one better suited to a first-rate UK bank. Our cost to income ratio has soared to 73%. We have set out targets today to achieve a cost income ratio of around 55% by 2017 and a longer term target of around 50%. This year that will mean cutting around £1bn of operational spend on things that don't help our customers.
We have shrunk the investment bank by three quarters since 2008 and, as a result of today's structural changes, we are going further to reduce Risk Weighted Asset intensity as part of our capital plan – this will result in our Markets business shrinking further. Once the re-sizing is complete we will have a Markets business that achieves acceptable returns while reinforcing our position as a strong corporate bank.
We will be a more UK focused bank, with UK assets increasing from 60% to 80% of our total business.
We will be much smarter
These changes will allow us to invest in technology. We have made progress over the last year in improving the resilience of our systems and our investments over the next 12 months will maintain that focus. Once we have a resilient base, in the following two years we will seek to make progress in building an agile and flexible technology platform that makes banking easier for our customers.
Video: Ross McEwan speaking at The Trampery, 27 February 2014
Download Ross McEwan's speech (PDF 30KB)
Related articles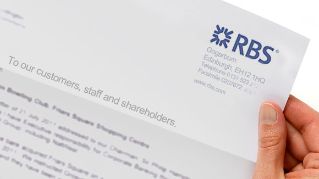 Letter to shareholders
Our customers rightly demand that we are competitive, in every setting and in every sector. We currently carry the cost base of a global financial services group when in fact we are increasingly a UK–based bank.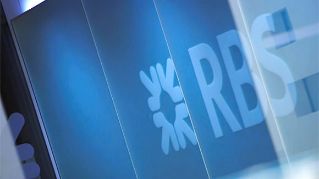 We're now NatWest Group
Come and visit us for all our latest news, insights and everything NatWest Group.