Landlord buys community sports pub with NatWest funding
The landlord of a popular pub can finally call it his own thanks to funding from NatWest.
The landlord of a popular pub can finally call it his own thanks to funding from NatWest.
Colin Wilmot and his wife Jacqui have been leaseholders of Willaspoons in Thorne, South Yorkshire, for four years, developing it into a community sports pub showing football, cricket and rugby on a daily basis. Customers can also enjoy music on Friday and Saturday, and karaoke on Sundays.
Seven months ago they decided to buy and turned to NatWest for a commercial mortgage worth £140,000 after working with the bank on a previous project.
Wilmot praised Relationship Manager Gavin Senior for his role in helping the couple secure their loan: "Gavin was great throughout the process and he was always very down to earth. He always gave clear advice and addressed my needs. The purchase was finalised just as we celebrated four years at the pub in November so it was a bit of a double celebration.
"After leasing the pub for so long, you always hope you can come to a place where you can purchase it. It's great to be in a position to say this pub is ours and open for business."
Senior said: "Colin and Jacqui have great experience in the pub trade and their commitment to making Willaspoons part of the community was evident in their proposal. I am pleased we were able to support them."
Latest news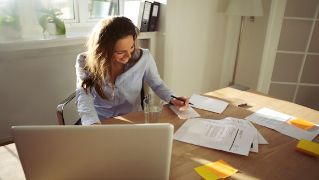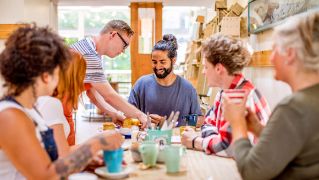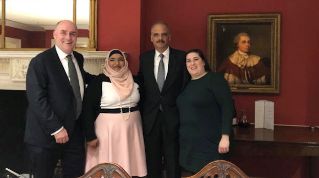 RBS Multicultural Network meets Eric Holder, 82nd US Attorney General
Simon McNamara, RBS Chief Administrative Officer and Executive Sponsor of the RBS Multicultural Network, recently hosted an event in discussion with Eric Holder, the first black US Attorney General. They discussed career, ethnicity, diversity and even a little bit of politics. At the event, Eric Holder shared his wisdom and experience with attendees from the RBS Executive committee and RBS Multicultural Network. Simon McNamara blogs about his experience meeting Eric, a BAME role model, and why diversity is so important to RBS.