Beauty business set to shine with NatWest loan
A beauty salon which specialises in waxing and nails has opened in Surrey using a £14,000 loan from NatWest.
Mooeys, based in Farnham, has décor inspired by the English countryside, including artificial grass a barn area for manicures and an English country garden for pedicures.
But although the business logo is a cow's head, owner Amy Neale says the name Mooeys relates to something quite different.
Neale said: "When I was younger my nan and my aunties would sit there having a natter and they'd be talking about people's 'mooeys', meaning ladies' moustaches. It just makes me laugh when I think of them sitting there, having a cup of tea.
"The logo of Mooeys is a cow's head, and we have a little bit of cow print in there but not too much - nothing tacky. So it's cheeky only if you know the word can mean something else."
Neale has been a beauty therapist since the age of 16, and her experience includes running salons in holiday parks and on cruise ships. She learned waxing in Australia, and says they use a very specific technique which she now offers at Mooeys.
The business also provides a base for seven self-employed therapists.
Neale said her business has been supported by Joanne Brown, Neale's business specialist at NatWest.
"Jo is so easy to talk to; she is really understanding and meticulous with detail, which is great for me because I'm a creative, ideas person.," she said. "I feel that she really does care, she loves the idea of the brand and she is enthusiastic."
Latest news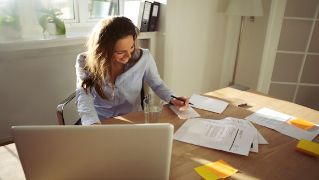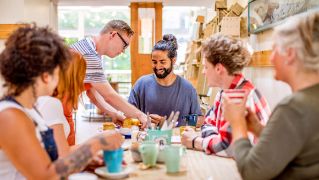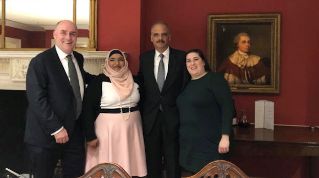 RBS Multicultural Network meets Eric Holder, 82nd US Attorney General
Simon McNamara, RBS Chief Administrative Officer and Executive Sponsor of the RBS Multicultural Network, recently hosted an event in discussion with Eric Holder, the first black US Attorney General. They discussed career, ethnicity, diversity and even a little bit of politics. At the event, Eric Holder shared his wisdom and experience with attendees from the RBS Executive committee and RBS Multicultural Network. Simon McNamara blogs about his experience meeting Eric, a BAME role model, and why diversity is so important to RBS.