Growing confidence among SMEs
Ian Cowie, CEO of Business and Commercial banking for RBS and NatWest has found growing confidence among the country's SMEs after visiting 23 UK towns and cities in the second half of 2013.
Since July, Ian has travelled over 4000 miles around the UK and spoken to over 600 SMEs and members of the business community to find out more about the challenges facing them.
Ian Cowie said: "I spend a lot of time speaking with customers but this series of regional visits was an opportunity to really concentrate my time on the wider business community including local accountants, law firms and business groups right across the regions. We've been asking them how the bank can support them better, increase lending and deliver growth to the local economy.
"Everywhere I've been it's been clear that confidence is growing and, although that's still fragile, it feels like the right time to be out there, getting that feedback and challenging ourselves to do more.
"That's why we commissioned the Independent Lending Review and why we are acting on its findings. We are the biggest SME bank but we also want to be the best.
One way we can do that is to get closer to our customers to let them know what we can do for them. We've contacted 20,000 of our customers proactively, to let them know how much we could lend to them if they are looking to invest. The feedback I have had on that initiative in particular, has been over-whelmingly positive and we've made £10bn available to continue those conversations well into 2014."
Ian will continue his visits into 2014 to include other parts of the UK as RBS and NatWest continue to seek feedback from SME owners across the country.
Latest news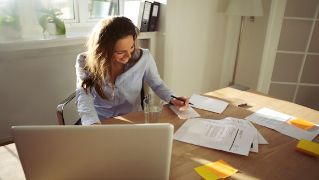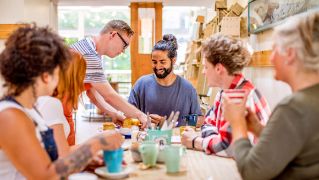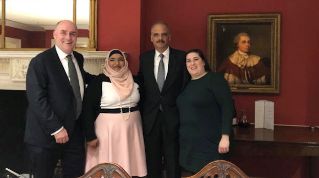 RBS Multicultural Network meets Eric Holder, 82nd US Attorney General
Simon McNamara, RBS Chief Administrative Officer and Executive Sponsor of the RBS Multicultural Network, recently hosted an event in discussion with Eric Holder, the first black US Attorney General. They discussed career, ethnicity, diversity and even a little bit of politics. At the event, Eric Holder shared his wisdom and experience with attendees from the RBS Executive committee and RBS Multicultural Network. Simon McNamara blogs about his experience meeting Eric, a BAME role model, and why diversity is so important to RBS.