Q3 Interim Management Statement 2013
RBS Group announces its Interim Management Statement for Q3 2013.
Key highlights
RBS announces actions to accelerate capital strengthening and enhance strategic focus
Full review of bank to improve customer service, reporting February 2014
Q3 2013 pre-tax loss £634 million, after £496 million accounting charge for improved own credit
Core Tier 1 ratio up to 11.6%, or 9.1% on a fully loaded Basel III basis

For full Q3 Results documentation and details of the management presentation, see our Results Centre.
"The bar has been set at a higher level for RBS than for other UK banks because we were rescued at the public's expense. I have asked all our people to embrace the higher expectations that people have placed on our bank. That's the only way we will build a really great business for our customers, our people and our shareholders. That's my aim."
Ross McEwan, RBS Group Chief Executive
Transcript Philip Hampton talks about Q3 Results (PDF)

Conference call replays
Replays are available until Thursday 14 November 2013.
Call one of these numbers and use the appropriate access code from the list below:
UK free call: 0800 953 1533
International: +44 (0) 1452 550 000
Ireland free call: 1 800 931 692
USA free call: 1 866 247 4222
India free call: 1 800 300 089 80
Singapore free call: 8004 411 242
Hong Kong free call: 8009 013 93
Australia free call: 1 800 613 774
Conference replay access codes
Wires conference: 79319838
Analyst conference: 79542488
Media conference: 79605480
Conference transcripts
Latest news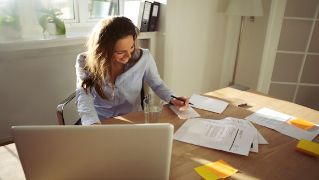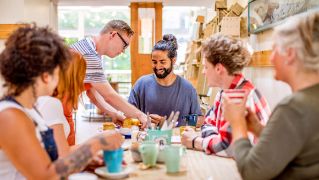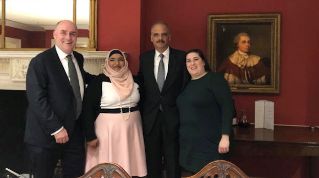 RBS Multicultural Network meets Eric Holder, 82nd US Attorney General
Simon McNamara, RBS Chief Administrative Officer and Executive Sponsor of the RBS Multicultural Network, recently hosted an event in discussion with Eric Holder, the first black US Attorney General. They discussed career, ethnicity, diversity and even a little bit of politics. At the event, Eric Holder shared his wisdom and experience with attendees from the RBS Executive committee and RBS Multicultural Network. Simon McNamara blogs about his experience meeting Eric, a BAME role model, and why diversity is so important to RBS.