Help to Buy mortgage guarantee
RBS and NatWest are among the first to offer Help to Buy mortgage guarantee scheme
Help to Buy will dramatically cut the time it takes for aspiring homeowners to achieve their homebuying goal.
We expect to help 25,500 homebuyers in the next three years. With an average mortgage of £140,000, the total lent by RBS and NatWest is likely to exceed £3.5bn.
Some people we interviewed about trying to buy a home have been trying to get onto the housing ladder for years, while others depend on help from their parents to save for a deposit.
Listen to the views of those looking to become homeowners
Guarantee backed mortgages
RBS and NatWest are among the first mortgage lenders to offer guarantee backed mortgages from the start of the scheme. We offer a range of competitive 95% mortgages only available to first and next time buyers through Help to Buy.
Ross McEwan RBS Group CEO
"We are committed to helping as many people as possible across Britain to get on with their lives, to buy their first home, to move to a bigger house as their family grows. That's why RBS fully support the Help to Buy mortgage guarantee scheme."
Latest news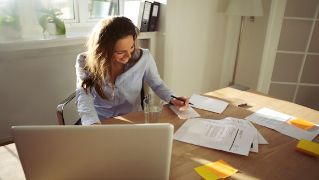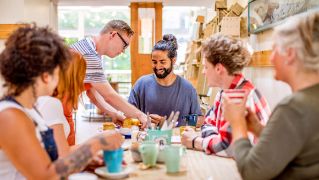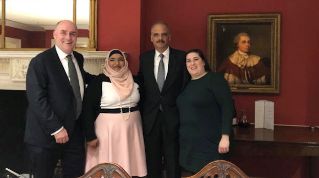 RBS Multicultural Network meets Eric Holder, 82nd US Attorney General
Simon McNamara, RBS Chief Administrative Officer and Executive Sponsor of the RBS Multicultural Network, recently hosted an event in discussion with Eric Holder, the first black US Attorney General. They discussed career, ethnicity, diversity and even a little bit of politics. At the event, Eric Holder shared his wisdom and experience with attendees from the RBS Executive committee and RBS Multicultural Network. Simon McNamara blogs about his experience meeting Eric, a BAME role model, and why diversity is so important to RBS.