Craft company gets stamp of approval for NatWest loan
An East Anglian craft business is set to expand after securing funding from NatWest.
BJ Crafts, which has a shop in King's Lynn, Norfolk, specialises in rubber stamping techniques for card making and scrapbooking. Offering a wide range of products, the company is also the exclusive supplier of Imagination Crafts in the Norfolk area and at specialist papercraft shows nationwide.
The business is run by husband and wife team Bob and Jean Hendon, who will use the money to invest in stock and attend bigger, specialist papercraft shows. The couple will also take on their first member of staff: the shop has had to close in the past when the Hendons were not available.
The changes are expected to result in their turnover increasing by 40% during the next year.
Sustainable funding
The Hendons have previously used personal credit cards when making business purchases. When they approached NatWest's Maria Plumber for support with business development, she helped the couple to create a more sustainable funding solution for their business needs.
Bob, whose company has been with NatWest since its inception in 2007, said: "This funding will, most importantly, provide us with peace of mind - we'll be more aware of our monthly outgoings and be able to plan for the future. Not only that but we'll be able to go to bigger, more expensive shows such as the one at NEC and so grow our customer base."
BJ Crafts sells a range of brands through its shop, online and at various craft shows around the UK. It also offers workshops and demonstrations at its shop throughout the year.
Plumber said NatWest was working hard to support local businesses such as BJ Crafts. She said: "It's been lovely working with Bob and Jean. I've had the pleasure of attending one of their workshops and found the whole thing very enjoyable. They may have found themselves another dedicated customer!"
Latest news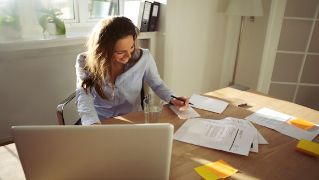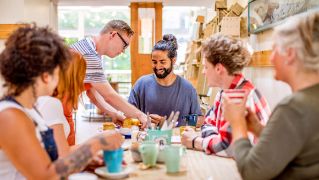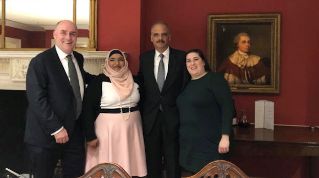 RBS Multicultural Network meets Eric Holder, 82nd US Attorney General
Simon McNamara, RBS Chief Administrative Officer and Executive Sponsor of the RBS Multicultural Network, recently hosted an event in discussion with Eric Holder, the first black US Attorney General. They discussed career, ethnicity, diversity and even a little bit of politics. At the event, Eric Holder shared his wisdom and experience with attendees from the RBS Executive committee and RBS Multicultural Network. Simon McNamara blogs about his experience meeting Eric, a BAME role model, and why diversity is so important to RBS.