Building bridges with bonds
Bond markets are rapidly becoming the best places for European companies building infrastructure to turn for funding.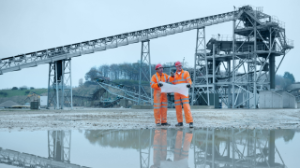 And they should consider bonds at the very start of a project for the money they need. as Basel III regulations force banks to lend less and for shorter periods, say Bert Schoen, Head of CEEMEA Structured Finance and Bruce Riley, Managing Director, Secured Debt Markets, at RBS.
While many businesses may be concerned about the extra work and public disclosure required to access capital markets, it's actually not as difficult as it might initially look.
Read the full article on our Insight Hub

We're now NatWest Group
Come and visit us for all our latest news, insights and everything NatWest Group.