Top recruitment agency expands internationally with £62m from RBS
International and independent recruitment agency Orion Group has agreed a £62m funding package with the Royal Bank of Scotland (RBS) to expand into key markets in South America and Asia Pacific. The UK-headquartered group has operations worldwide, including across the EMEA region, North America, Papua New Guinea and Australia, but is looking for further international exposure to capitalise on strong business momentum.
Orion operates across a number of engineering industries, ranging from renewables to aerospace and construction to mining, but at the core of its business is the oil and gas sector. In 2012 the firm helped supply more than 5,800 personnel and its annual turnover grew to £353m.
The funding deal, arranged through the bank's Corporate & Institutional Banking and Invoice Finance teams in Aberdeen, sees RBS become the sole-provider of the firm's £62m working capital package. With its significant knowledge of the oil and gas market in Aberdeen, RBS has developed a funding package tailored to Orion's requirements as it increases its international footprint, including a £58m asset-based lending facility, secured against the company's global multi-currency receivables.
Bespoke package
Alan Savage, Chairman, Orion Group, said: "We're delighted with the bespoke package drawn up by the RBS team in Aberdeen which will allow us to continue to grow internationally. RBS took the time to truly understand our business model and we're thrilled with the finance they've managed to offer us. These are exciting times for us and we're looking forward to developing a strong relationship with RBS."
Lorna Bell, Director, Corporate Development at RBS Invoice Finance, said: "Orion is a well-known and highly regarded business in the Scottish market place, with a strong management team, solid financial performance and international reach. We are delighted to have structured a combined solution that meets the need of Orion Group and welcome on board a very high profile customer to the bank."
Derek Busby, regional director of corporate coverage, RBS Corporate & Institutional Banking in Aberdeen, said: "Orion is well placed to capitalise on strong demand for skilled professionals in a range of key, global sectors. We're proud that the firm's management team has recognised our deep, longstanding knowledge of the oil and gas market and that we were the bank they chose to take them to the next level."
Latest news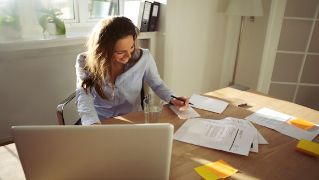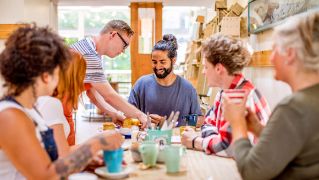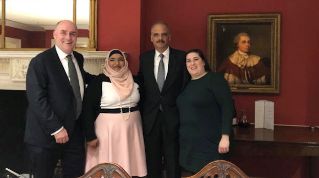 RBS Multicultural Network meets Eric Holder, 82nd US Attorney General
Simon McNamara, RBS Chief Administrative Officer and Executive Sponsor of the RBS Multicultural Network, recently hosted an event in discussion with Eric Holder, the first black US Attorney General. They discussed career, ethnicity, diversity and even a little bit of politics. At the event, Eric Holder shared his wisdom and experience with attendees from the RBS Executive committee and RBS Multicultural Network. Simon McNamara blogs about his experience meeting Eric, a BAME role model, and why diversity is so important to RBS.