Europe's bank deleveraging: more to go
There have been warnings this week from the IMF that Italian and Spanish banks are inadequately capitalised and need to address their asset quality.
RBS Head of European Macro Credit Research, Alberto Gallo talks about Europe's banking system, deleveraging and the banks which are still weak.
European banks have delevered by €2.4tn over the past year, yet this is less than half of what is needed. Although much focus has been on Spanish banks, Italian banks are smaller compared to the size of the economy and therefore Italy has been less concerned in dealing with them. With the ECB asset quality review approaching and the introduction of bank stress tests next year, mid-sized banks in Italy and Spain will need to increase their provisions and some may have to impose further haircuts on shareholders and bondholders.
Interviews from the Financial Times and CNBC Europe:
Latest news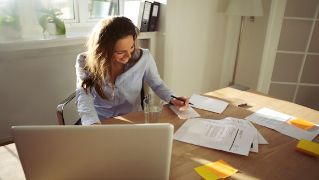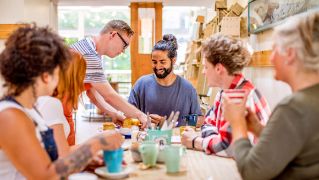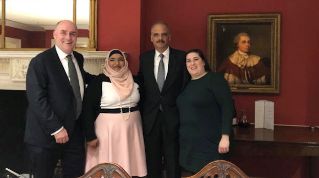 RBS Multicultural Network meets Eric Holder, 82nd US Attorney General
Simon McNamara, RBS Chief Administrative Officer and Executive Sponsor of the RBS Multicultural Network, recently hosted an event in discussion with Eric Holder, the first black US Attorney General. They discussed career, ethnicity, diversity and even a little bit of politics. At the event, Eric Holder shared his wisdom and experience with attendees from the RBS Executive committee and RBS Multicultural Network. Simon McNamara blogs about his experience meeting Eric, a BAME role model, and why diversity is so important to RBS.